The COVID-19 pandemic has accelerated the adoption of telehealth dramatically, but there is still a long way to go in terms of broadband and infrastructure, experts say.
During the AFCEA Bethesda Health IT March Forward virtual event on March 30, experts said the quick shift to telehealth has shown both the benefits of virtual appointments and what else needs to be done to keep up with the increased amount of telehealth appointments.
"With COVID, all of those barriers to providing telehealth, whether it was reimbursement, cross-state licensure, medical prescriptions… you name it, everything opened," Heather Dimeris, deputy associate director for the Federal Office of Rural Health Policy (FORHP), Health Resources and Services Administration (HRSA), at the Department of Health and Human Services (HHS) said. "Now we look at everybody [that] needs access, and not only do we need access in the clinics that we typically needed in the past, but now we're looking at direct consumer care where you need to have access for broadband services in a patient's home."
Paul Kundtz, the director of the Division of Information Technology Operations at HHS's Indian Health Service (IHS), said his agency realized its phone systems were put under stress due to the increase in telehealth appointments.
"What we found is most of our telehealth encounters are done through audio only. Just over the phone. You'd be surprised, even coming into this I thought video was the number one solution for telehealth interactions and it's not, telephone is in our agency," Kundtz said.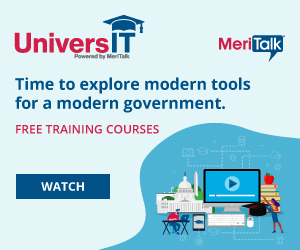 "That puts significant pressure on our phone systems, on our voice systems. A lot of people take for granted that you pick up the phone and it just works, but when you start to do so many telehealth encounters and you're on the phone a lot more, it puts pressure on the infrastructure," he added. "We've had to focus a lot more on the audio, and we'll soon have a more robust audio solution for the agency. So, I think it's driven us to look at some innovations."
One solution IHS is looking into to bring high-speed internet into communities is low Earth orbit (LEO) satellites, according to Kundtz. He predicted LEOs will "take off over the next year or two" and help to bridge the digital divide when it comes to telehealth.
As for a benefit of telehealth, Dimeris said the past year has allowed for "unprecedented" collaboration between agencies and the private sector.
"The advancement of telehealth just saw extreme amount of collaboration across Federal and private sector and government, it was absolutely unprecedented," Dimeris said. "It was an all hands-on deck experience, and then it lasted throughout the year and continues to kind of stabilize in the way that we have partnerships… it's almost like a pandemic family of workers."
Read More About