Federal chief data officers (CDOs) agree that if agencies can move from a system-centric model to a data-centric model, they will be able to get a better understanding of the data they have and will be better positioned to meet mission needs.
During Digital Government Institute's "Federal Data Strategy Conference" on June 3, CDOs shared insights into how to put data first, and what has worked for their agencies.
For Thomas Sasala, CDO at the U.S. Department of the Navy, "the pivot from the system-centric model to a data-centric model, or an outcome-centric model," was a "recent breakthrough" for his agency.
"Because data has been wrapped up with the CIO for such a long time, they just become an IT thing for IT people, in the sense that the system owners are also the data owners … I'll call it our 'pervasive cultural idiom,' at least in the DoD [Defense Department] that we're trying to plod through," Sasala said. "It is really the data producers that are the ones that control the quality, not the people who run the systems or the applications."
By switching to this model, Sasala said he is able to obtain data more easily from system owners because they are more willing to turn over their data once they understand "this data is going to answer this question, for this purpose, and influence this outcome" to meet "mission needs."
"We've coined a term: discovery then recovery," he said. "You don't know what you don't know until you know it. So, we have discovered where we are [with our data] and so now we can plot a path forward. And I think that's the most exciting part of all of this."
Ted Kaouk, chair of the Federal CDO Council and CDO at the U.S. Department of Agriculture, agreed with Sasala, and said access to data is crucial to agencies making progress with data management.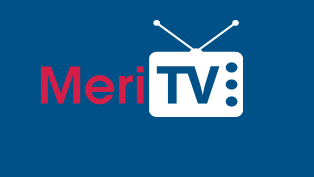 "I think the bar has been raised and the expectations are going to continue to be raised around what's possible and how we need to think about our data," Kaouk said. "We need to support our statistical officials in getting better access to data, our partners, and we have to do so with privacy protections in place."
Agencies also need to have a deep understanding of what data is on their systems when it comes to cybersecurity and cyberattacks, according to Sasala.
"The adversaries aren't stealing our servers and our hardware, they're stealing the data on our servers," Sasala said. "So, you might map out your cyber train, you might know what systems that you have, you might know what servers are out there, but you really need to know what data is on them, should they become compromised or infected in some manner."
Read More About