The House Oversight and Reform Committee's latest report card on how the 24 largest Federal agencies are progressing on critical IT initiatives reveals a core of relatively stable agency scores, but with several big twists that significantly impact grades for most agencies.
The committee's Scorecard 8.0, released this afternoon at a hearing of its Government Reform Subcommittee, assesses agency implementation of the Federal Information Technology Acquisition Reform Act (FITARA), with a particular focus on several key IT paths.
While no agency received a failing grade, none aced the test either, meaning that every agency has room for improvement.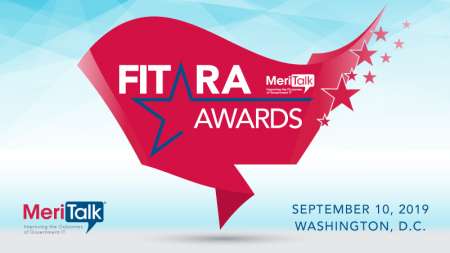 Big Grading Changes
Changes in agency scores as reflected on Scorecard 8.0 are influenced by two big structural factors that have changed since Scorecard 7.0 last December.
The first is inclusion of a cybersecurity score reflecting FISMA (Federal Information Security Modernization Act) compliance. The committee's Scorecard 7.0 compiled grades for the cybersecurity category, but did not include them in the final score tabulation.
The second is the removal of grading for agency progress with the Data Center Optimization Initiative (DCOI). Scorecard 8.0 displays grayed-out agency DCOI scores that are identical to the Scorecard 7.0 scores, and grading for this edition did not include DCOI due to congressional concerns over policy revisions. Look for subcommittee members to explain more about that at this afternoon's hearing.
Top-Line Grades
The FITARA Dashboard offers the clearest view of the FITARA scores for each agency. The top line results show that:
Five agencies received better grades since last measured in December 2018:
Agriculture Department: C-
Defense Department: C+
Justice Department: C-
Treasury Department: C-
Nuclear Regulatory Commission: C-
Four agencies saw their grades fall:
Energy Department: C+
Homeland Security Department: D-
Health and Human Services Department: C-
NASA: D-
Eleven agencies held steady:
Commerce Department: C+
Education Department: B+
Interior Department: C+
Labor Department: B-
State Department: C-
Transportation Department: C+
General Services Administration: B+
National Science Foundation: B+
Office of Personnel Management: D+
Small Business Administration: B+
U.S. Agency for International Development: B-
Four agencies are on the bubble:
Housing and Urban Development: C+ /B+ (with DCOI)
Veterans Affairs Department: B+/C+ (with DCOI)
Environmental Protection Agency: D+/C+ (with DCOI)
Social Security Administration: B+/C+ (with DCOI)
For the four agencies with two grades on the Scorecard, the grade on the left displays what they received, and the grade on the right displays what they would have received if DCOI was taken into account. Expect members of the Government Reform subcommittee to explain more about these at this afternoon's hearing.
Read More About