Matt Cutts announced Wednesday that he will replace Mikey Dickerson as the acting administrator of the United States Digital Service.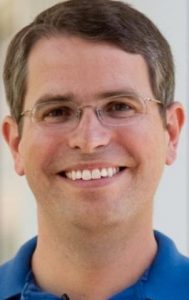 Cutts is the former leader of Google's webspam team and director of engineering for USDS who joined the agency six months ago, expecting to stay for only three months.
Cutts officially resigned from Google on Dec. 31 in preparation for his new role.
Dickerson is a political appointee, so he must step down on Friday.
"The work that the USDS does is critical to the American people, and I'm honored to continue that tradition," Cutts said. "Working for the government doesn't pay as well as a big company in Silicon Valley. We don't get any free lunches. Many days are incredibly frustrating. All I can tell you is that the work is deeply important and inspiring, and you have a chance to work on things that genuinely make peoples' lives better."
Read More About