The Government Accountability Office (GAO) is working on a review about the Federal government's security clearance operations that will both praise progress that the government has made over the past three years in reducing clearance application backlogs, and flag several continuing shortcomings that need fixing.
Brian Mazanec, a director in GAO's Defense Capabilities and Management team, previewed the coming report's findings at a roundtable session held on May 26 by House Government Operations Subcommittee Chairman Gerry Connolly, D-Va. The roundtable focused on the Federal government security clearance process, and how to make it more efficient and rapid for contractors doing business with the government.
From OPM to DoD
In 2019, the White House ordered the Defense Department to take over security, suitability and credentialing background investigations that had been the province of the Office of Personnel Management (OPM) through the National Background Investigations Bureau.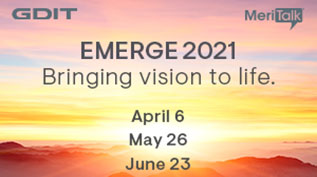 At about the same time, GAO listed the government-wide security process – and the then half million-plus backlog in clearance applications – to its High-Risk report as a contributing factor to the larger problem of ensuring IT security. GAO noted that DoD was developing its own National Background Investigations System (NBIS) to make the clearance process work better, but also warned that using OPM legacy IT systems could delay progress and impact cybersecurity.
By early 2020, the security clearance backlog was cut down to about 200,000 – from a peak of about 725,000 in 2018.
William Leitzau, director of the Defense Counterintelligence and Security Agency (DCSA) that oversees the clearance operations, said at the roundtable session that the current 200,000 backlog represented a manageable "steady state" volume of work for his operation.
GAO Review Ongoing
GAO's Mazanec acknowledged the progress made in reducing the Federal clearance backlog, and told the roundtable that the agency is conducting a "broader ongoing review focused on personnel vetting."
While he said the backlog reduction, and various agency reforms that aim toward a more efficient process "are promising developments," there also are "some areas where we think more attention is needed."
Those include "in the areas of resource planning and workforce management, timeliness, measuring performance and building out the necessary IT for the transformation in the area of resource planning and workforce management," he said.
"DCSA also needs to develop and implement a comprehensive strategic workforce plan that identifies the workforce needed to meet the current and the future demand for their services once continuous vetting is fully implemented," Mazanec said.
The GAO official did not offer a timeline for the coming report.
Read More About