Reps. Ro Khanna, D-Calif., and Nancy Mace, R-S.C., introduced legislation on May 28 that would create a cybersecurity personnel rotation program in an effort to strengthen the United States' Federal cyber workforce and infrastructure.
The Federal Rotational Cyber Workforce Program Act is the same legislation as a bipartisan bill introduced in the Senate in April. The aims of that Senate bill have since been included in the U.S. Innovation and Competition Act, previously known as the Endless Frontier Act.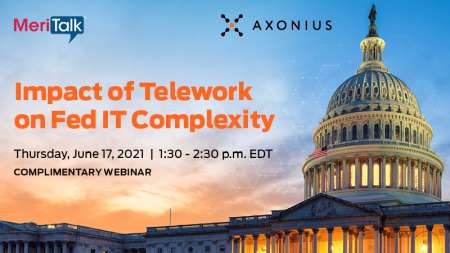 The legislation would allow cybersecurity employees to work across multiple Federal agencies, allowing them to expand their skills and networks. Additionally, the legislation promotes career development opportunities and allows employees to return to their original position or a similar one upon the completion of their rotational service.
"If we want to continue the era of excellence in American innovation, we need to make a bold investment in our cyber workforce," Rep. Khanna said in a statement. "The Federal government, America's largest employer, must lead. This dynamic rotational program will give our cyber professionals the wide-ranging experience they need to defend us from growing threats abroad. We can and we must set the pace for the rest of the world."
Rep. Khanna stressed that while Silicon Valley may lead the world in creativity and scientific discovery, the United States "can't rely on private investment alone to protect our cyber-infrastructure from bad actors."
"In light of recent events, we've seen the importance of cybersecurity now more than eve[r]," added Rep. Mace. "This program will equip not only our current generation of cybersecurity professionals but our next, ensuring America's grid is prepared for attack. To strengthen our cybersecurity workforce is to strengthen our national defense."
Read More About