Democrats on the House Government Operations Subcommittee, along with hearing witnesses, today called for more money for the Technology Modernization Fund (TMF) as the fund's remaining balance of about $750 million will likely be depleted by the end of this year.
The TMF received $1 billion of new funding in 2021 under the American Rescue Plan (ARP) Act. However, members of the subcommittee today argued that while that funding was much appreciated, it is not nearly enough to continue to finance Federal agency IT modernization projects.
"I'm proud to have played a part in securing a revolutionary $1 billion investment in the TMF through the American Rescue Plan in March of last year. I also support President Biden's 2023 budget request for an additional $300 million," subcommittee Chairman Gerry Connolly, D-Va., said. "These investments will not be enough over time, given the heavy demand that we face."
As of today's hearing, the TMF Board has received 130 proposals from 60 agencies and agency components, totaling more than $2.5 billion.
Raylene Yung, executive director of the TMF, also backed President Biden's $300 million budget request for the TMF, which she said is necessary "to continue delivering the experience that taxpayers expect and deserve in the 21st century."
Facing such high demand, Yung noted that more money for TMF would allow the fund to be more proactive, instead of reactive.
"A lot of times we talk about recovering from issues, recovering from breaches, and what I might call reactive remediation of problems. I think what we can do with more investment is move to a proactive model," Yung said. "So, not just saying, 'Hey, we have this large backlog that we need to clear.' Instead, we can look ahead and say, 'What are the systems that are at risk of generating backlogs the next time something goes wrong,' and getting ahead of that and being proactive and improving our technology."
House Majority Leader Steny H. Hoyer, D-Md., explained that when the TMF was first proposed in 2016, then-Federal CIO Tony Scott said the fund needed at least $3 billion to upgrade critical systems across the government and recoup cost savings.
"That may sound like a lot of money, $3 billion, and it is. By the way, the Biden administration in its first budget to the Congress asked for $9 billion, which would have been the kind of trust fund that you would have needed that could revolve and be replenished," Rep. Hoyer said during today's hearing. "For context though, the Federal government is estimated to spend roughly $90 billion per year on technology."
Much of current Federal IT spending doesn't go toward new systems, however. About 80 percent of that money is used to maintain "increasingly costly and aging legacy IT systems," according to David Hinchman, acting director of IT and cybersecurity at the Government Accountability Office (GAO).
With the majority of the budget going towards operating and maintaining existing systems, Hinchman said the TMF serves as "a valuable tool for addressing critical IT, cyber, and modernization needs."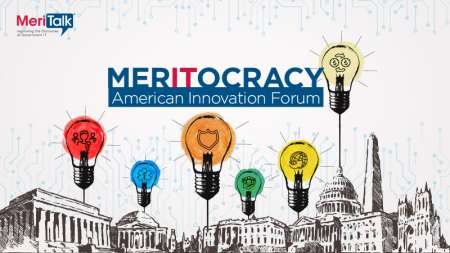 "The current billion dollars in the appropriation – while it could make a noticeable difference in agencies' modernization efforts – is not enough, quite frankly," Hinchman said. "With 24 major government agencies – all of which have their own need modernization needs – that's a small drop in the bucket compared to what would probably be required."
While Rep. Andy Biggs, R-Ariz., agreed the Federal government is in need of modernization efforts, he voiced concern over the reimbursement aspect of the TMF.
"In concept, the TMF was set up to be an efficient cycle, it would fund projects to retire aging systems – which are expensive to operate and maintain – and then the savings realized by those agencies by retiring those systems would be used to reimburse the TMF and allow for additional IT modernization projects," Rep. Biggs said. "But that does not seem to be happening. A small number of project awards have been made and of those, it is unclear whether any have documented savings at all."
However, Yung noted several TMF projects are estimated to reduce or avoid government spending. She also explained the TMF serves as "a critical long-term approach" that will ensure the "Federal government successfully uses technology to deliver for people every day."
Read More About