House Democratic committee leaders didn't get the briefing they wanted on Monday from General Services Administration (GSA) Administrator Emily Murphy on why she has not yet made a judgement that Joe Biden is the apparent winner of the 2020 presidential election, so they pressed for a briefing session on Tuesday.
Earlier in the day, House sources indicated it was unlikely that Murphy would provide the requested briefing, and by mid-afternoon the House leaders sent the GSA administrator a letter asking her to commit to a meeting on Tuesday, Nov. 24.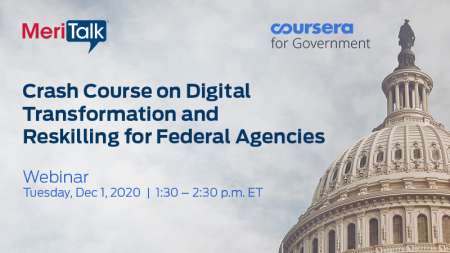 According to the latest letter from House Oversight and Reform Chairwoman Carolyn Maloney, D-N.Y., and Appropriations Committee Chairwoman Nita Lowey, D-N.Y., Murphy's office responded to the request for a meeting today by saying that one of Murphy's deputies would provide the briefing, that the briefing might be delayed to next week, and that video-conferencing set-ups might also be a complicating issue.
"We cannot wait yet another week to obtain basic information about your refusal to make the ascertainment determination," that Biden is the apparent winner of the election, the committee chairs said in the letter also signed by House Government Operations Subcommittee Chairman Rep. Gerry Connolly, D-Va., and Financial Services and General Government Subcommittee Chairman Mike Quigley, D-Ill. The requested briefing would also include ranking Republican members of the two committees and subcommittees.
A declaration by the GSA Administrator that Biden is the apparent winner is required for the Biden-Harris transition team to begin receiving Federal resources and access to facilities and personnel necessary to conduct transition activities.
"Every additional day that is wasted is a day that the safety, health, and well-being of the American people is imperiled as the incoming Biden-Harris Administration is blocked from fully preparing for the coronavirus pandemic, our nation's dire economic crisis, and our national security," the House Democrats said.
To address logistical concerns raised by Murphy's staff, the House Democrats offered to host the briefing via video or telephone conference, and said "we are willing to host this briefing tomorrow at a time that is convenient to you." They asked for a response from Murphy by 5:00 p.m., Eastern Time, on Monday.
Read More About