The House Oversight and Accountability Committee's Government Operations and the Federal Workforce Subcommittee held a hearing Thursday probing into Federal agency telework and productivity rates, and heard mostly upbeat stories from agency leaders on how pandemic-era telework policies benefited their operations.
Witnesses from four agencies continued to defend their hybrid work policies, with officials from the National Science Foundation (NSF) and NASA noting that their headquarters supported teleworking years before the COVID-19 pandemic sent nearly everyone to work from home.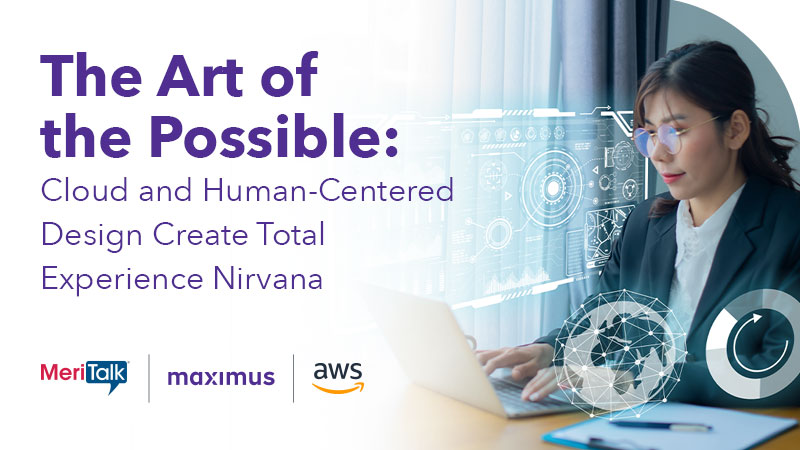 "For many years NSF has shown that we can embrace telework and flexibility while continuing to excel as the nation's investor in exploratory, discovery-driven research and use-inspired innovations," Karen Marrongelle, the agency's chief operating officer, said. "NSF has had strong telework policies and practices in place since 2004, with over 90 percent of staff utilizing telework flexibilities prior to the pandemic in 2019."
"It was NSF investments in telework over time – both in the technology that underpins it and the training of staff and supervisors to ensure it is productive – that allowed the agency to pivot quickly to a virtual environment during the pandemic without seeing a reduction in productivity," Marrongelle added.
NASA's Associate Administrator for the Mission Support Directorate, Bob Gibbs, expressed a similar sentiment, noting that the space agency has supported teleworking since 2014 with about 98 percent of employees utilizing a telework agreement.
"Before the pandemic, it was not unusual for employees to telework one or two days a week," Gibbs said. "With only minor changes, NASA's telework and remote policies remain the same today as they were in 2014."
"In March 2020, NASA was able to quickly move its workforce to mandatory telework status by utilizing long-standing telework practices and by capitalizing on previous strategic investments in our information technology infrastructure," he continued, "Thus, NASA was never closed during the COVID-19 pandemic."
Gibbs said that a hybrid workforce has been beneficial to NASA by allowing "tremendous opportunity" for the agency to remain competitive in the modern job market. For example, Gibbs noted that a hybrid environment has increased talent-sharing among NASA's nine geographically dispersed centers without employees having to physically move.
The Department of Homeland Security's (DHS) Deputy Under Secretary for Management, Tex Alles, said that since July 2023, 73 percent of the agency's workforce reports in person every day, while 85 percent report in person half the time.
Additionally, Alles told the subcommittee that teleworking policies have allowed DHS to significantly reduce its real property footprint and create flexible space that is more easily adapted to how employees work.
"For example, in FY 2023, we reduced our footprint in the NCR [National Capitol Region] by 450,000 rentable square feet, achieving a cost avoidance of nearly $16 million annually," Alles said. "Our goal of fewer buildings, better buildings is good for our workforce, good for the DHS mission, and good for the taxpayer."
Teleworking has also given the Nuclear Regulatory Commission (NRC) the opportunity to reduce its office footprint, the agency's Executive Director for Operation Dan Dorman said.
"The footprint in three of our four regional offices is expected to decrease by approximately 50 percent by the end of fiscal year 2025," Dorman said.
NRC touted that teleworking has also given the agency the opportunity to enhance its IT systems to enable the staff to productively engage as a hybrid workforce effectively and securely.
"NRC teleworking employees have been provided a standard image agency laptop with multiple security tools, including full-disk encryption, multi-factor authentication for secure authenticated access, and a full-time virtual private network tool, which activates at initial access and encrypts network traffic," Dorman said. "These solutions enable secure network access for our staff to agency technology and information assets and Federal records systems and repositories."
Many Federal agencies have recently passed out post-pandemic telework policies – like the Department of Veterans Affairs and the Office of Personnel Management – that still allow employees to spend about half of their time at home, embracing a hybrid Federal workforce.
Read More About