Hybrid clouds can be an integral part of government agencies' information technology modernization strategies by helping to provide consistency across on-premise and public cloud platforms to ease migration, integration, and operation across the platforms.
Hybrid clouds give developers access to traditional and cloud-native application resources, including self-service capabilities, which accelerates innovation and time to value, according to an IDC InfoBrief.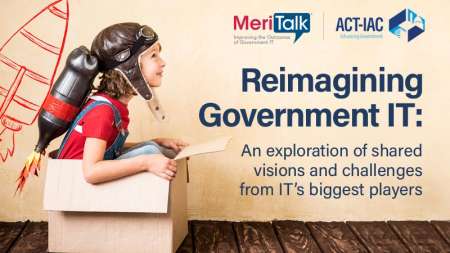 IDC Government Insights predicts that 60 percent of Federal government IT cloud spending in 2018 will be used on transition strategies that address workload migration, architecture requirements, data sanitization, staff readiness, vendor certifications, and continuity of services.
Adoption of a hybrid cloud strategy has given the Federal Aviation Administration (FAA) access to unlimited computing power, and the pay-as-you-go model has helped the agency to eliminate capital expenses, according to Susan Lake, director of Information Technology Infrastructure and Operations at the FAA.
"As director of infrastructure and operations I can no longer sustain my datacenters. My budget is shrinking. My infrastructure is aging. I'm running out of physical floor space. So, the idea is how to turn that around. How can I leverage technology to get things out there faster and quicker?" Lake said during a FedInsider webinar on Oct. 30. The move to the cloud is about maximizing resources and providing the best services to customers by not having to continually pay for on-premise infrastructure.
Not only is the FAA harnessing the power of the cloud to develop and host new applications better, faster, and more cheaply, the agency also is deploying diverse environments for different requirements–since the FAA has unique needs and one size does not fit all, Lake said.
To date, the FAA has a cloud broker contract and multiple service providers. The cloud broker acts as an integrator, helping the agency choose the right solution for the right requirements. Several production applications are hosted in the cloud such as the FAA DroneZone–hosted by Amazon Web Services–which lets owners of unmanned aerial vehicles (UAV) register them for recreational, business, government, or other purposes. Currently, there are one million registered UAVs.
The FAA has several types of clouds. Each is designed to meet its workforce's various requirements, such as:
Public cloud, which meets most agency requirements;
Government Community Cloud, which meets International Traffic in Arms Regulations (ITAR) security standards for data to stay in the U.S.;
Private cloud for customized apps such as national airspace applications;
Demilitarized Zone (DMZ), which is going through an authority to operate for external facing applications accessible through the internet; and
Co-location at commercial data centers, for infrastructure not suitable for the cloud.
The FAA assesses all applications to determine which ones can benefit from the cloud, understanding that not everything is cloud suitable. "'Cloud First' doesn't mean 'cloud only,'" Lake said. The agency is becoming more "cloud smart," maximizing the cloud to get the best value. Migration of legacy applications are based upon defined criteria. Candidates are prioritzed based upon best value, taking into account business, technical, and risk factors. And FAA officials must always consider the life cycle of the application.
Then, the migration strategy will focus on which cloud provider is best for specific cloud types. Next, they determine if the application should be hosted or refactored. The FAA works closely with its Solutions Delivery group, which works on the sustainment of existing applications, Lake said. There are over a thousand applications that are being sustained, so it is a huge undertaking.
"The application migration, again, there is not one size that fits all. Be flexible. What makes the most sense of migrating an application? Is it going to be out of life in a couple of years, then maybe you don't want to invest the time and money and resources to make it cloud-ready. Let it die on prem," Lake said.
Once you determine that an application is worthwhile, the question becomes whether you rewrite and reengineer it, or push it off into the cloud as-is in order to reduce your footprint and cost. "So, you need to be flexible and focus on what is going to provide the best value for that particular application and customer," Lake advised.
"Hybrid IT combines the right mix of traditional IT, private cloud, and public cloud to meet mission goals, allowing agencies to integrate innovative technologies where needed, and maintain legacy systems where appropriate. And when integrated correctly, workload portability can be enabled, versus re-platforming or rehosting apps," according to IDC Government Insights.
Read More About