MeriTalk compiles a weekly roundup of contracts and other industry activity. Here's what happened this week in the Federal Information Technology community.
IBM Gets GSA Human Resources Systems Contract
The General Services Administration (GSA) has awarded a 10-year, $149 billion contract to IBM in order to move GSA and all of its customers to new Human Resource and Time and Attendance systems. These systems are expected to provide self-service, mobile enablement, and reduction of duplicate data entry into current non-integrated systems.
DHS Awards Contract for Body Armor
The Department of Homeland Security (DHS) awarded a seven-year, $93.8 million contract to Central Lake's Armor Express of Central Lake, Mich. Armor Express manufactures high-performance body armor. Armor Express will provide its Razor Level IIIA body armor to more than 90,000 officers from U.S. Customs and Border Protection, U.S. Immigration and Customs Enforcement, Transportation Security Administration, Federal Protective Service, U.S. Coast Guard, and Federal Emergency Management Agency.
Secretary of Energy Moniz Receives Highest Civilian Honor

Department of Energy (DOE) Secretary Ernest Moniz was honored with the Department of Defense (DoD) Distinguished Public Service Award, the DoD's highest civilian honor, for his leadership in strengthening the partnership between the DoD and the DOE in support of vital national security missions. "We face a nuclear landscape that continues to pose challenges," Secretary of Defense Ash Carter said. "Secretary Moniz has been a key player in helping to shape that landscape for decades, and for the better. He's led numerous international efforts to counter proliferation of weapons of mass destruction, engaging international partners to improve nuclear safeguards, and made verifiable nuclear reductions." For more information, view the press release.
Alina Semo Appointed New OGIS Director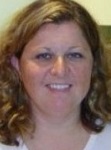 Alina M. Semo was appointed the new director of the National Archives Office of Government Information Services (OGIS)–an organization that provides policy guidance and mediation services for Freedom of Information Act (FOIA) activities governmentwide. Semo joined the National Archives in 2014. She served as director of litigation in the Office of General Counsel, and has worked closely with the FOIA team and other National Archives offices to respond to FOIA requests and appeals. Before joining the National Archives, Semo led the FOIA Litigation Unit of the FBI's Office of the General Counsel for over 10 years. For more information, view the press release.
Read More About