The Internal Revenue Service's (IRS) Criminal Investigations (CI) division is looking to upgrade its legacy law enforcement Management Information Systems (MIS), according to a March 23 sources sought notice on beta.SAM.gov.
IRS is in the process of doing market research to find contractors that would be able to help modernize two legacy enforcement systems: its Criminal Investigation MIS (CIMIS) and its Asset Forfeiture Tracking and Retrieval (AFTRAK) system.
The CIMIS system has been in operation since 2005 and is used for "tracking the status and progress of IRS CI investigations, time expended by employees, employee information, and investigative equipment.  CIMIS is the primary management and supervisory support tool for IRS CI by providing accurate, real-time information on CI operations to all levels of management throughout the CI organization," the task order says.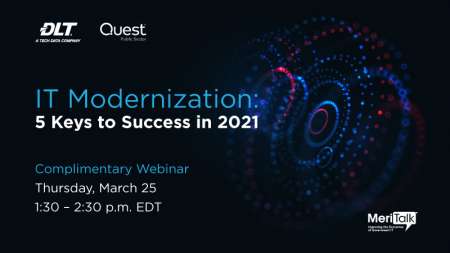 The AFTRAK system is closely intertwined with the CIMIS system and has been operational since 2010. Both contain a large amount of legacy code and require a comprehensive update.
The scope of the project's task order is expansive, with eight different subtasks, and the project is expected to take up to five years – structured as a base year plus four option years – to complete.
While the sources sought notice is not a request for quotes, it notes the size standard for this type of deal is $30 million. IRS has not yet decided on a small business strategy for the acquisition, as the government is still determining if a small business could perform the work required at a fair price, the notice says.
It was a quick turnaround for contractors, with March 25 listed as the response date on the sources sought notice.
Read More About