President Trump on Friday nominated James Gfrerer to head IT for the Department of Veterans Affairs. Pending Senate confirmation, Gfrerer will be the VA's CIO and assistant secretary for information and technology.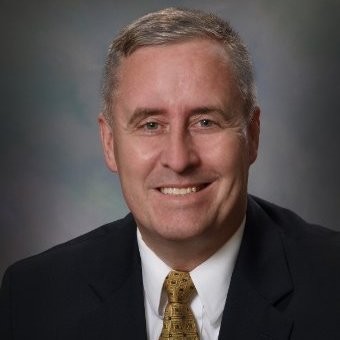 Gfrerer's career has weaved in and out of public service. He served for twenty years in the U.S. Marine Corps before joining the private sector, and also was a "Department of Defense Detailee to the Department of State leading interagency portfolios in counterterrorism and cybersecurity," according to a White House statement.
He currently is executive director in Ernst & Young's cybersecurity practice; Ernst &Young is a popular recruiting ground for the Trump Administration, as Federal CIO Suzette Kent was also hired away from the consulting firm.
If confirmed, Gfrerer will be the VA's first permanent CIO since President Trump's inauguration. The last Senate-confirmed CIO, LaVerne Council, was nominated by President Obama and left in January of 2017. Following her departure, the CIO office has been a bit of a revolving door. Council was replaced by Rob Thomas, who served as acting CIO. Thomas retired in 2017 and was replaced by another acting CIO, Scott Blackburn – who stepped down in April of this year. Since Blackburn's departure, former Trump campaign staffer Camilo Sandoval has served as acting CIO.
Gfrerer appears to have leadership support in the Senate. Sen. Johnny Isakson, R-Ga., chairman of the Senate Committee on Veterans' Affairs, released a statement praising the nomination.
"I am pleased President Trump has announced his intent to nominate James Gfrerer to be assistant secretary of Veterans Affairs for Information and Technology," Isakson said. "This Senate-confirmed role oversees a number of critical projects at the VA, including the massive electronic health records merger, a new system to support the expanded VA caregivers benefits, and other IT priorities. Having permanent leadership in place to oversee these projects and the VA's various information and technology systems will be critical as Congress works with the VA to address concerns and make improvements to bring VA into the 21st century."
As Isakson alluded to, Gfrerer's nomination comes at a critical juncture for the VA as it undergoes a massive IT overhaul of its healthcare system. The VA signed a 10-year, $10 billion Electronic Health Record contract with Cerner to modernize the agency's healthcare IT system. The overhaul will require significant oversight and leadership from the VA. However, once completed the VA will be on the same EHR platform developed by Cerner and currently in use and ongoing development at the Department of Defense, providing interoperability between the two departments. If approved, Gfrerer will join the team of Robert Wilkie, who was recently confirmed as Secretary of the VA.
Read More About