Two House panels joined together today to explore the findings of the National Security Commission on AI Report, which found the United States needs to invest more than $200 billion to win the AI race.
The House Committee on Oversight and Reform Subcommittee on National Security and the House Committee on Armed Services Subcommittee on Cyber, Innovative Technologies, and Information Systems heard from National Security Commission on Artificial Intelligence leadership.
The report, released March 1, concluded "the United States must act now to field AI systems and invest substantially more resources in AI innovation to protect its security, promote its prosperity, and safeguard the future of democracy."
"Clearly cybersecurity has become synonymous with national security and our fundamental duty to protect our democracy means we must become AI-ready with resources, personnel, and strategies needed to meet these challenges," said Chairman of the Subcommittee on National Security Stephen Lynch, D-Mass.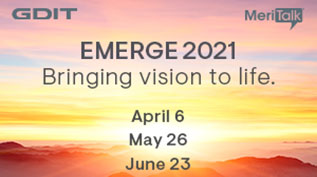 A reoccurring concern with AI is its ability to make certain jobs obsolete. A capability that concerns some but offers promise to others. Dr. Eric Schmidt, chairman of the National Security Commission on Artificial Intelligence was asked about what impact AI will have on the workforce in the coming decade
"I think it is reasonable to expect that some of the overhead of functions will be smaller and some of the specialized functions will be larger," he said. "I think the easiest way to achieve that would … be to put some guidance on the kind of people who are being hired now."
Because the hiring pipeline takes time, and the Federal government expects to lose a percentage of its workforce each year, Schmidt said the Federal government needs to start acting now. He suggested the Federal government investigate regulations that would ensure a threshold of new hires that need to have STEM backgrounds. Thus, ensuring the government has employees prepared to take advantage of AI capabilities.
In its report, the National Security Commission on Artificial Intelligence discussed the importance of creating new education opportunities to train an AI-ready workforce. However, Rep. Mike Rogers questioned whether there are educational opportunities, including scholarships, that can happen right now as the government works to stand up new offerings.
Mignon Clyburn, commissioner of the National Security Commission on Artificial Intelligence, said the Federal government needed to act now, and while working to stand up new programs, Clyburn called for further investment in existing programs.
The report says the Federal government should look to give visas to those possessing STEM degrees to further strengthen the United States' AI-ready workforce. Rep. Ro Khanna, D-Calif., pushed back on this idea and asked whether the Commission was suggesting that immigration testing include some type of math or science test.
Commissioner Gilman Louie clarified the Commission's recommendations, saying no one is suggesting that a generic math test join the other types of immigration testing. "But we need science and technology skills and that is clear," he said. "We will not be competitive without that talent – we need to grow them internally and get them from outside."
The lengthy hearing also touched on Big Tech monopolies, expanding the use of AI in the government outside of national security, and concerns over civil liberties.
Read More About