Data scientists should have a strong moral compass in order to handle big data, according to DJ Patil, deputy chief technology officer for data policy and chief data scientist at the White House Office of Science and Technology Policy.
"Every data science, computer science, stats, econ, or other class-using data must have ethics as a central part of their curriculum," Patil said during an online forum. "Just because we can with data, doesn't mean we should."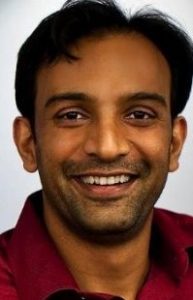 Patil referenced an OSTP blog post about big data techniques that can detect bias and prevent discrimination, and how technologies can inadvertently cause or mask instances of discrimination.
"This is one of the biggest things that I'm concerned about today," Patil said.
Patil; Megan Smith, U.S. chief technology officer; and Cecilia Muñoz, assistant to the president and director of the Domestic Policy Council; said that data scientists can combat issues of discrimination by researching, diversifying technical leadership, encouraging training in fields outside of the technology sector, teaching about data discrimination, improving accountability, and creating standards for big data use across the public and private sector.
"Big data is here to stay; the question is how it will be used: to advance civil rights and opportunity, or to undermine them," Patil, Smith, and Muñoz said. "The White House is deeply committed to ensuring the Federal government is on the forefront of using technology to advance civil rights and opportunity."
Patil also said that certain data sets affect the public good in a positive way, including data from the National Weather Service, information in traffic accidents from the Department of Transportation, and open health care data.
"I'm convinced that one of the reasons our weather forecasting is so good is because we open up the data," Patil said. "Every day 100 people die from vehicle-related accidents. This data set was opened up three months early and we need everyone to study it to help figure out what we should do from a policy perspective."
Patil also referenced President Obama's Police Data Initiative.
"A big area where open data can have an impact is in community policing," Patil said. "I think it's a great opportunity to increase transparency and develop new tools to help."
Patil said that his job as a data scientist is to work "responsibly" and to "benefit all Americans."
"Given how much is happening in the world every single day, the biggest challenge is to make sure the urgent doesn't get in the way of the important," Patil said. "We have to balance the big picture while making sure to provide advice to the president about the most pressing matters of the day."
Read More About