As the IRS faces a backlog of about 23.5 million tax returns and pieces of correspondence stretching back to the 2020 tax season, members of the House Oversight and Reform Committee called on the agency Thursday to modernize its IT systems and invest in scanning technology to improve efficiency.
At a Government Operations Subcommittee hearing on April 21, lawmakers agreed that the IRS' technology systems from the 1960s are due for an update, including through broad IT modernization efforts and scanning technology for any paper-based tax returns.
"Years of IT-system neglect and a failure to modernize have left the IRS saddled with an operation highly dependent on obsolete programming languages," said subcommittee Chairman Gerry Connolly, D-Va.
"More than 23 percent of the IRS's applications – 287 out of 1,242 applications – are considered legacy systems because they are 25 years or older and lack vendor support," the congressman said. "As of October 2021, about 14 percent of all IRS hardware and 15 percent of its software is considered legacy," he added.
"It is unacceptable that so many software programs are two or more versions behind the most recent vendor released updates," he said.
Chairman Connolly said that one "no brainer" to help the IRS is to invest in 2-D barcoding technology. Along with subcommittee Vice Chair Katie Porter, D-Calif., Rep. Connolly introduced the Streamlining IRS Operations Act, which would require paper returns to include a scannable barcode to speed up IRS processing of millions of paper returns.
The other no brainer, according to Rep. Connolly, is to support the $80 billion investment in the IRS within President Biden's Made in America Tax Plan. The increased revenue from that effort would reduce the Federal deficit by $127 billion through 2031, he said.
"Congress, at a minimum, must resource the IRS appropriately – and then hold IRS leadership accountable for making sure those resources are properly deployed to provide the American people the level of service they deserve from this vitally important agency," the chairman said.
While subcommittee Ranking Member Jody Hice, R-Ga., agreed with the need for IT modernization and scanning technology, he disagreed that more money is the solution and instead called for increased oversight of the agency.
"Republicans are not willing to simply give the IRS more money on a long-term basis without any accountability," Rep. Hice said. "Proper oversight is what is needed, is what is required, for the IRS at this time."
"The purpose of IT projects is to increase efficiency, is it not? It just seems like we have had a total waste of 50 years of trying to boost up and increase technological advances," the ranking member added. "Some of the funding that you received should have been spent on scanning capabilities to address an obvious weakness. It seems that there was no real risk assessment."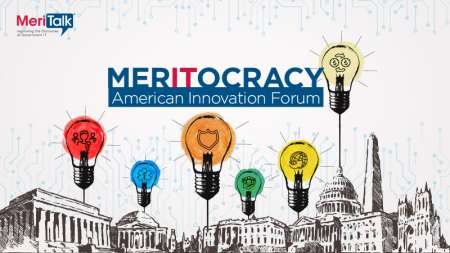 While the members disagreed on a solution for technology modernization, IRS Commissioner Charles Rettig agreed that his agency is "in a very difficult situation."
When it comes to funding and technology, Rettig said the more than100 Federal budget continuing resolutions (CRs) since 2001 have made it difficult for the IRS to implement real modernization efforts.
"It is virtually impossible for any agency, any organization, any private sector organization, to build out a robust, meaningful technology infrastructure, with the start-stop going on like that," Rettig said. "One hundred and one CRs including, we got our omnibus budget last year on March 11. We got our budget this year on March 15. So, we essentially have a little more than six months to do our technology plans with the funding that we received."
However, Rettig told lawmakers the IRS is "trending in a good direction," and pledged to work with Congress to respond to any concerns. "I invite the oversight, I invite the interaction. None of you are wrong in your comments," he concluded.
Read More About