Welcome to MeriTalk News Briefs, where we bring you all the day's action that didn't quite make the headlines. No need to shout about 'em, but we do feel that they merit talk.
DoD Working on Russia/China Software 'Do Not Buy' List
Ellen Lord, under secretary of defense for acquisition and sustainment at the Defense Department (DoD), said on Friday that DoD is working on a "do-not-buy" list to block acquisitions from vendors that use software code that has Russian or Chinese "provenance," according to numerous press reports. Lord said DoD has been working with the help of U.S. intelligence agencies on the list for about six months, but did not provide specific details about the contents of the list, or when it might be made public.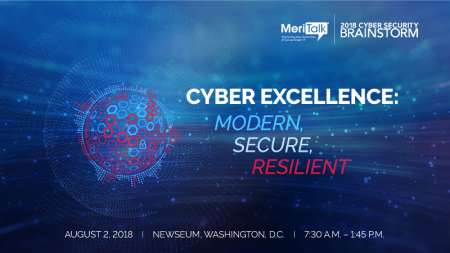 U.S. Hosted Trilateral Cyber Meeting With Japan and South Korea
On Friday, the State Department hosted a trilateral cybersecurity meeting with experts from Japan and South Korea. The U.S. delegation included representatives from the Departments of State, Homeland Security, Justice, and Commerce. During the meeting the three allies reaffirmed their "commitment to promoting an open, interoperable, reliable, and secure internet," according to a State Department release. Growing cyber threats from foreign adversaries were also discussed during the meeting and the three countries committed to "advancing trilateral cooperation to enhance international cyber stability, deter malicious activities in cyberspace, and counter cyber threats, including from state actors." Also on the agenda was the 2018 and 2020 Olympics, capacity building efforts, and regional cyber policy coordination.
U.S. Doesn't Make Top 10 in U.N. E-Government Ranking
A new report from the United Nations (U.N.) Department of Economic and Social Affairs shows the United States lagging behind other nations in e-government development and use. The new survey and report measures a country's use of IT and communications technologies to deliver public services. The EGovernment Development Index captures the scope and quality of online services, status of telecommunications infrastructure, and existing human capacity, according to a U.N. press release. The United States landed in 11th place on the list, falling behind Denmark, Australia, Republic of Korea, United Kingdom of Great Britain and Northern Ireland, Sweden, Finland, Singapore, New Zealand, France, and Japan.
Read More About