When cybersecurity works at its best, you barely know anything about it. Because highly secure and efficient networks rarely create their own reasons to make the news.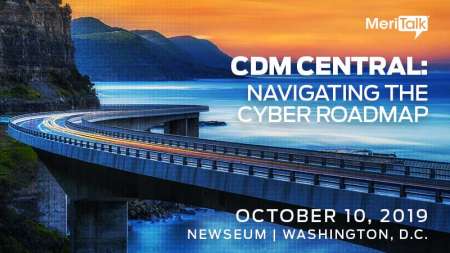 The same goes for the many thousands of dedicated security professionals across government and industry who work hard – often in the background and mostly unheralded – to guard networks against a stunning array of threats from sophisticated nation-state attackers all the way down to common thieves.
As part of National Cyber Security Awareness Month, MeriTalk will shine a light on the often unsung stalwarts who defend the networks on which we all depend.
MeriTalk, a public-private partnership dedicated to improving the outcomes of government information technology, is recognizing cyber defenders across industry and government who have been judged by the community to have made a significant contribution to the state of cyber security.
We will recognize these cyber defenders across our programs and platforms during the month of October – including the CDM Central conference and CDM Cyber Smoke networking program on October 10th – and in our daily news coverage at meritalk.com.
We are proud to recognize these Cyber Defenders during the 2019 National Cyber Security Awareness Month. We salute you, and thank you for your service.
Read More About