Government IT executives are finding that the IT modernization process is increasing security challenges, according to a recent Unisys survey. However, Unisys Federal President Venkatapathi "PV" Puvvada said that the journey to more modern, and therefore secure, IT can often make cybersecurity harder before it gets better.
"The issue comes down to, really, it's about the journey," said Puvvada. "So people are out saying that once the modernization is successful, modernization is done, they see the benefits of better security because they are replacing old software and hardware with newer ones. The contradiction on the other side is it's a really hard journey. And that creates problems because some of the things are more complex environments to manage, they don't have enough staff and skills to be able to do this, and you're dealing with more of a complex ecosystem."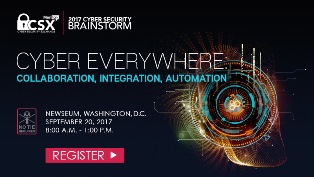 The survey found that 62 percent of respondents placed cybersecurity as a top priority in modernization efforts, far outpacing the next most important motivator, application modernization, at 37 percent. However, 59 percent said that modernization has increased their security challenges.
"It's about the journey," said Puvvada. "The difficulty of the journey is where people are facing more cyber challenges. So, perhaps it's more complex than people thought. It may be underestimated in the planning stage. Once they're stable, people are seeing the benefit of better security."
Survey data shows that agencies are indeed struggling with the execution of modernization efforts, at 42 percent, and 27 percent say that they struggle most with the planning stages.
According to Puvvada, agencies are struggling especially with finding enough skilled IT staff to carry out modernization transitions; 53 percent of survey respondents said that challenges have increased because it is difficult for the current IT staff to support the transition.
"What that says is the complexity of today's environment and systems is harder to manage without having new skill sets and new staff," Puvvada said. "We've got to invest more in the government and the contractor community, both of those, to enhance the skill sets."
To Puvvada, this means that industry has to work more at providing knowledgeable staff and guiding agencies through the planning process.
"As an industry what we have to do is be part of that cultural enablement. That means we've got to get our workforce to be trained on the key challenges," he said. "People that had a closer industry engagement had more success than not."
Though Puvvada said that he was surprised by how important cyber was ranked against all other modernization motivators, he added that the survey data on challenges faced during the modernization process reaffirms both his company's approach to government modernization and recent Federal initiatives to improve the process.
"For us this reaffirms some of the things we've focused on, with some new data points that need to be focused on," said Puvvada. "Coincidentally, more than anything else, this lines up very similarly to the draft of the IT Modernization report that just came out of the White House."
Read More About