Running both the National Security Agency (NSA) and U.S. Cyber Command in an era of expanding cyberattacks pushes a lot of pressing issues to the top of a leader's to-do list, but for  Gen. Paul Nakasone – who heads both organizations that are key to U.S. efforts to operate in cyberspace outside of national borders – workforce development tends to rise above the rest.
That's one of the key takeaways from Gen. Nakasone's April 15 address at the virtual Great Power Competition conference, where he emphasized the importance of recruiting and retaining top talent both at NSA and Cyber Command.
"What I think about every single day the most is talent," he said. "It's what makes our agency go, and it's what makes our agency powerful."
Toward that end, the general ticked off a long list of educational outreach efforts that NSA and Cyber Command engage in as part of the larger workforce development efforts, ranging all the way from primary schools to colleges.
"Recruiting and retaining … that's what I spend most of my time thinking about every day," he said.
Speaking more generally about workforce training to fill gaps in the U.S. technology workforce, the general said, "we have a tremendous national challenge here … akin to what our nation faced in the post-Sputnik days" in the 1950s when the Soviet Union was perceived to be winning the race to explore outer space.
Among other steps, he advocated teaching computer language in schools with the same frequency as foreign language skills. "We need to begin with early education," he advised.
No New Authorities Sought
Elsewhere during his remarks, Nakasone reiterated that he is not seeking any new legal authorities to allow NSA and Cyber Command to monitor U.S.-based networks – a point which has been talked about in recent weeks after the general testified on Capitol Hill that adversaries have been using U.S.-based infrastructure to carry out attacks.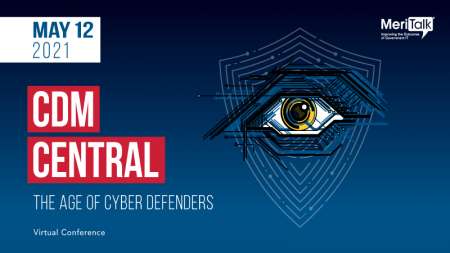 Currently, CYBERCOM and NSA operate outside of the United States as a matter of law that balances both privacy and security, while domestic surveillance falls to the FBI and other law enforcement agencies.
Among other testimony at hearings, for example, Nakasone explained at a Senate hearing last month that "our adversaries understand that they can come into the United States and rapidly utilize an internet service provider, come up and do their activities, and then take that down before a warrant can be issued [and] before we can actually have surveillance by a civilian authority here in the United States," he said. "That's the challenge that we have right now," he told senators.
Speaking on April 15, Nakasone said he was not asking for new legal authorities to give NSA and Cyber Command jurisdiction within the U.S.
"But I was saying we need to understand the gap" that adversaries are trying to exploit by using U.S.-based infrastructure. "It's not necessarily" that NSA and Cyber Command "couldn't see and put all the dots together," he said, "it's the fact that we cannot see all the dots."
Finally, Nakasone said the White House is working "very, very hard" on completing a pending executive order on cybersecurity. He predicted that the order will be released "in the near future."
Read More About