The National Archives and Records Administration's strategic plan for 2018-2022 includes digitizing 500 million pages of records by 2020.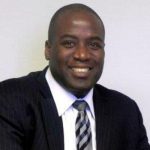 NARA would make the records available to the public online through the National Archives Catalog. NARA also will stop accepting analog records from agencies by Dec. 31, 2022, and will accept records only in electronic format and with the appropriate metadata. This will cause many agencies that haven't done so already to consider how they'll store and manage their records electronically as well.
"We are reaching beyond the traditional role of making records available for others to discover and we are instead making access happen by delivering increasing volumes of electronic records to the American public online, using flexible tools and accessible resources that promote public participation," the report said. "In order to achieve success in this goal, NARA must digitize billions of pages of records we hold in analog formats, keep pace with the continuous stream of new records we receive each year, and develop new ways to help citizens find our records through the online National Archives Catalog."
Another one of NARA's goals is to have 93 percent of customer requests ready within the promised time by 2020. NARA is working to improve its customer service by achieving a 90 percent satisfaction rating from participants in public engagement activities by 2020, and having 1 million records enhanced by citizen contributions to the National Archives Catalog by 2025.
"We build long-term and strategic customer relationships to ensure our services are valued by our customers and we work together to improve overall efficiency and effectiveness," the report said.
NARA plans to enhance its leadership role in Federal records management by conducting inspections of records management practices at 10 percent of Federal agencies, to ensure that Federal email and other permanent electronic records are being managed in an electronic format by 2019. By 2025 NARA's goal is to have its data used as a primary data source by at least 15 external sources.
One way for NARA to digitize and store a large number of records is to use cloud platforms. Marlon Andrews, deputy CIO of NARA, spoke at a MeriTalk event in February about finding a unique cloud platform that serves NARA's particular requirements.
"I strongly believe in cloud first but I don't believe in cloud only," said Andrews.
As of February NARA hadn't been able to find an automated cloud solution that can ingest the amount of data that the agency must process each day. NARA is tasked with saving and storing all government records and other relevant information.
"We're not all the way there yet," Andrews said. "There's still a lot of things we have to do and get in place."
Read More About