The National Academies of Sciences, Engineering, and Medicine (NASEM) is the latest in a string of organizations to release its recommendations on how Federal, state, and local officials can best secure U.S. elections, including the use of paper-ballot components.
The report–which not only addresses current cybersecurity and hacking concerns but also looks to future and emerging voting technologies such as potential mobile or internet-based voting innovations– was sponsored by The Carnegie Corporation of New York and the William and Flora Hewlett Foundation amid growing concerns about the state of U.S. election infrastructure following the 2016 election.
Its recommendations are broken into four categories: components of elections, ensuring the integrity of elections, systemic issues, and securing the future of voting.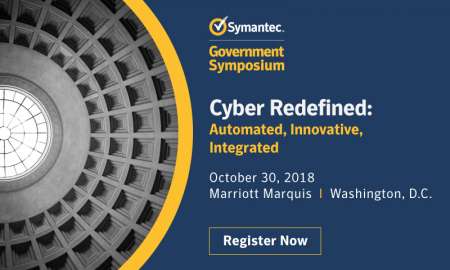 Unsurprisingly, NASEM recommended that states switch over to paper ballots that can be verified and audited by a human reader. Additionally, NASEM said that election technology vendors should be required to report to their customers, the Department of Homeland Security (DHS), and state officials on any attempts to probe, tamper with or interfere with voter registration systems. The report also called on Congress to authorize and fund the National Institute of Standards and Technology (NIST) to develop, in consultation with the U.S. Election Assistance Commission (EAC), security standards and verification and validation protocols for electronic poll books.
Election cybersecurity, a hot-button topic in the nation's capital right now, gets significant real estate in the report. NASEM agrees with DHS' decision to designate election systems as critical infrastructure. DHS and EAC should continue to develop and maintain a "detailed set of cybersecurity best practices" for state and local election officials, NASEM explained. In a move to increase Federal oversight on states, NASEM called for EAC to monitor how states are spending election security funds granted to them in the 2018 omnibus appropriations bill to ensure that Federal funds are actually used to enhance election security and do not merely replace state funds. NASEM also calls for mandated audits of each election to understand each state's processes and outcomes.
NASEM pushed back on the idea of internet voting, saying that the internet shouldn't be used to return marked ballots "at the present time." The report explained that internet voting "should not be used in the future until and unless very robust guarantees of security and verifiability are developed and in place, as no known technology guarantees the secrecy, security, and verifiability of a marked ballot transmitted over the internet. However, NASEM does believe voting technology needs to evolve. It calls on the EAC to revise its standards and states to revise their laws to support pilot programs to explore and test new election technologies and practices. To support new technology, NASEM called on Congress to create incentive programs to facilitate public-private partnerships with the goal of developing modern election technology. NIST also needs to complete the Common Data Format standard for election systems, NASEM said in the report.
"As a nation, we have the capacity to build an election system for the future, but doing so requires focused attention from citizens, Federal, and state, and local governments, election administrators, and innovators in academia and industry," the report concluded.
Read More About