The White House's announcement this week of a new trilateral security partnership with Australia and the United Kingdom named AUKUS – which will focus on the Indo-Pacific region – features pledges for cooperation between the three countries on a range of advanced technologies.
The partnership will focus on collaborating on joint capabilities and pursuing deeper interoperability – and its headline news component featured cooperation on Australia's plan to launch nuclear powered submarines.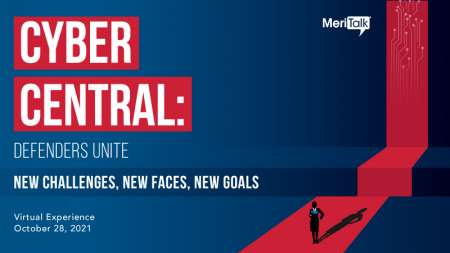 But the White House also said the partnership will "spur cooperation across many new and emerging arenas," including cyber, AI, quantum technologies, and some undersea capabilities.
"We'll also work to sustain and deepen information and technology sharing, and I think you're going to see a much more dedicated effort to pursue integration of security and defense-related science, technology, and industrial bases, and supply chains," a senior White House official said. "This will be a sustained effort over many years to see how we can marry and merge some of our independent and individual capabilities into greater trilateral engagement as we go forward."
AUKUS will serve as a stepping stone to build stronger bilateral partnerships between the U.S. and its  traditional security partners in Asia – Japan, South Korea, Thailand, and the Philippines – but also improve engagement with new partners including India, Vietnam, and new formations like the "Quad" alliance between the U.S., Japan, Australia, and India.
"I think this is an historic announcement. It reflects the Biden administration's determination to build stronger partnerships to sustain peace and stability across the entire Indo-Pacific region," the senior official said. "This new architecture is really about deepening cooperation on a range of defense capabilities for the 21st century."
Read More About