The National Institute of Standards and Technology's (NIST) National Initiative for Cybersecurity Education (NICE) recently released a Cybersecurity Workforce Framework that establishes a consistent vocabulary for recruiting and hiring cybersecurity talent.
"Using the NICE Framework as a fundamental reference will improve the communication needed to identify, recruit, and develop cybersecurity talent," the Framework said.  "The NICE Framework will allow employers to use focused, consistent language in professional development programs, in their use of industry certifications and academic credentials, and in their selection of relevant training opportunities for their workforce."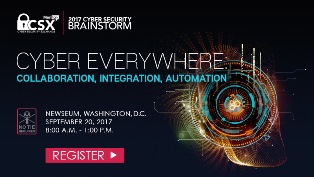 Rep. Will Hurd, R-Texas, has previously criticized the lack of standardization in the Federal government's cybersecurity job postings, because it keeps potential employees from knowing if they have the right qualifications and the government from knowing how many cyber jobs it needs to fill.
"As a common, consistent lexicon that categorizes and describes cybersecurity work, the NICE Framework improves communication about how to identify, recruit, develop, and retain cybersecurity talent," the Framework said. "The NICE Framework is a reference source from which organizations or sectors can develop additional publications or tools that meet their needs to define or provide guidance on different aspects of cybersecurity workforce development, planning, training, and education. A cybersecurity workforce includes not only technically focused staff, but also those who apply knowledge of cybersecurity when preparing their organization to successfully implement its mission. A knowledgeable and skilled cybersecurity workforce is needed to address cybersecurity risks within an organization's overall risk management process."
According to the Framework announcement, this standardized workforce lexicon can be used with tools such as its interactive map service CyberSeek.
"One example of how the NICE Framework can be used to help move us as a community toward a more standardized approach and common taxonomy for describing cybersecurity careers, can be seen through the CyberSeek portal," the announcement said. "CyberSeek, a portal that contains both a heat map and career pathway tool, has just been updated with new data to reflect the current cybersecurity workforce landscape."
Read More About