The Office of Management and Budget (OMB) has released guidance for agencies on developing goals and tracking progress to improve the delivery of government services in priority areas.
The guidance encourages agencies to focus on a handful of priority areas, including continuing to meet the health, welfare, and economic challenges of the COVID-19 pandemic and advancing equity, as well as addressing climate change.
Additionally, OMB said the Biden-Harris administration is encouraging agencies to work across organizational boundaries when setting goals. OMB encouraged political appointees to partner with career leadership to develop their goals and objectives.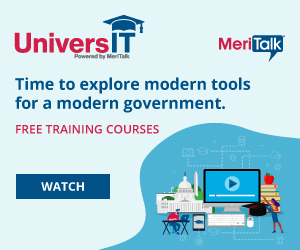 In a blog post, Pam Coleman, associate director of performance and personnel management at OMB, said the guidance "fully restores the Federal Government's performance framework for improving program and service delivery found in Part 6 of OMB Circular A-11, which was eliminated under the prior Administration." Additionally, the guidance provides new direction for setting agency goals.
Coleman also said that agencies were "clear and unanimous" in their desire to have the previous framework reinstated. She said the new guidance is "grounded in proven management practices of high-performing organizations both private and public," and "the framework emphasizes a focus on implementation by engaging senior leaders through ambitious and data-driven goal setting, regular reviews of progress, and public reporting of results."
The guidance also gives agencies flexibility when setting their goals and reestablishes tools to  improve customer experience that were "constrained by the previous Administration," she said.
Coleman said that agencies will provide quarterly updates on Performance.gov throughout 2021. "Through this simple process of being clear about our goals, showing the public our plans to get there, and then being transparent about our results, we aim to continue building trust with the American public," Coleman said.
Read More About