Throughout the Federal government, agencies are continuing to move to cloud infrastructures to speed IT modernization and improve cybersecurity. But post-migration, their work is far from done. They must compare pre- and post-migration performance, continue training IT teams, and stay alert for potential data compromise and other issues.
Join MeriTalk, Govplace, TD SYNEXX, and the National Institutes of Health (NIH) online July 31 at 1 p.m. to learn more about how agencies can evaluate which applications are the best fit for the cloud – and following migration to the cloud, how they can determine if they are getting the most out of their cloud investments.
The "Pathway to the Cloud: Next Steps for Federal Agencies" webinar will feature a robust, hour-long conversation between two Federal cloud experts who will explore topics ranging from what steps Federal organizations should be taking to speed the cloud migration process in ways that ensure effective cybersecurity, to how they are using containers to maximize their cloud journeys and application modernization.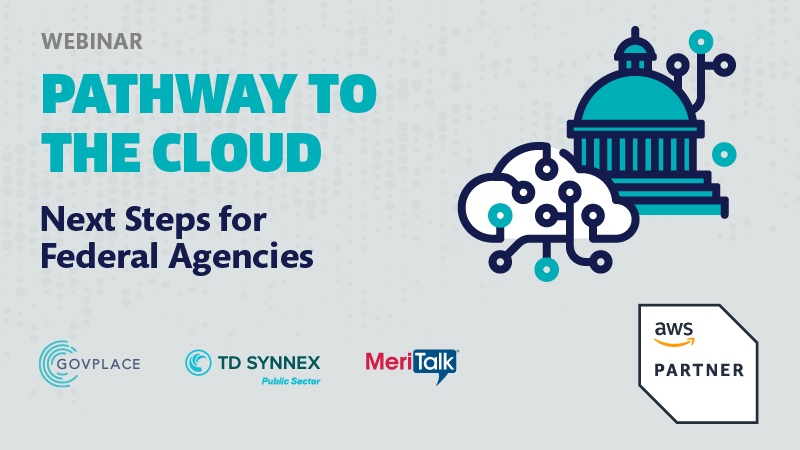 Not only will the cloud specialists discuss the importance of migrating the Federal government to the cloud, but the expert panel will also tackle the big topic of post-migration. How can agencies best assess whether they are getting the most out of their cloud investments? Is the migration process ever really done?
Joshua Stultz, a Senior Cloud Architect and lead of the Cloud Operations and Security Team at NIH's Center for Information Technology, will take part in that conversation.
At NIH, Stultz is responsible for enabling secure, reliable access to the Science and Technology Research Infrastructure for Discovery, Experimentation, and Sustainability (STRIDES) initiative, which includes cloud computing resources that support research across NIH.
Stultz will offer viewers advice on how agencies can ensure that the cloud post-migration process runs smoothly, as well as talk about the overarching benefits that enterprise cloud services provide to the research community – and, more specifically, how cloud migration is aiding researchers at NIH today.
Also joining the discussion will be Zachary Hill, senior director of strategic technology at Govplace – a premier IT solutions provider.
During "Pathway to the Cloud: Next Steps for Federal Agencies," Hill will reveal hallmarks of a mature organization when it comes to cloud, and some of the biggest mission impacts that cloud can enable for Federal agencies.
MeriTalk's own Director of Programs, Joe Franco, will moderate the lively discussion between Stultz and Hill.
Register today to join MeriTalk for a free webinar on July 31 at 1 p.m. EST as NIH's Stultz and Hill from Govplace discuss critical topics to aid Federal agencies as they begin to embark on their next steps during their pathway to the cloud.
Read More About