The five-member board established at the behest of the 9/11 Commission to ensure the government's actions to prevent terrorism don't infringe on people's privacy and civil liberties is down to a single member. And President Donald Trump has said nothing about plans to fill the vacancies.
The collapse of the Privacy and Civil Liberties Oversight Board—which must have at least three members from both parties to conduct business—now places greater responsibility on the intelligence community's individual privacy officers to ensure transparency and compliance.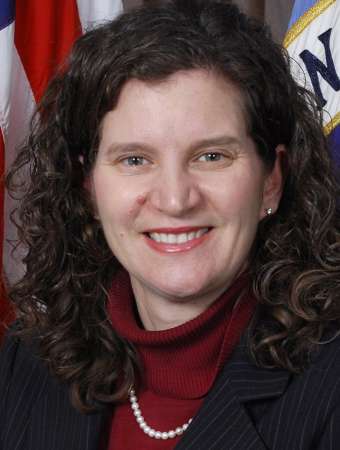 "We've come a long way since the days when NSA kept such a low profile that people would joke that it stood for 'No Such Agency,' " said Rebecca "Becky" Richards, director of the NSA's Office of Civil Liberties and Privacy (CLPO), during a Q&A last week. "My office operates independently and has full access to examine civil liberties and privacy requirements for all NSA operations, tradecraft, and technology. It's not a check-the-box exercise, and nothing is off-limits."
Richards' office ensures that privacy implications are considered in the decision-making process at the NSA every day.
"This means that the right issues are raised at the right time and resolved so that civil liberties and privacy considerations are baked into processes at NSA," Richards said. "To make this happen, CLPO works cross-organizationally every day with policy, compliance, risk, legal, and operational elements to tackle complex issues and make sure that a strong privacy voice contributes to decision-making at the working level."
Elisebeth Collins, a Bush-era Justice Department official and the only remaining PCLOB member, is working on recommendations for the reauthorization of the National Security Agency's spying powers, which are up for renewal in Congress during this term.
"There has not always been a good understanding of whose communications were being collected," Collins said at an International Association of Privacy Professionals Conference last week. "We proposed five metrics to truly understand what is being collected. Another issue is the use of a 'U.S. person' query term. You can't target a U.S. person, but you can use a U.S. person selector on information already collected and in a database. We made recommendations on how to increase oversight of this use."
Benjamin Huebner, privacy and civil liberties officer at the CIA, said that he finds himself pushing for more information to be made available to the public.
"I have certainly been in the situation more than once where I was pushing for something to be released," Huebner said at an Intelligence Oversight Panel in September. "I did not understand how this could be a classified fact until I had a subject matter expert come in and explain to me precisely why."
Huebner said the CIA has come up with a methodology that guides officials on what information should be made more transparent.
"What you see with the [intelligence community] is a focus on being more transparent on authorities and restrictions: the what we are doing and what we are allowed to be doing," Huebner said. "The how, the when, the who, that is going to remain classified."
Alexander Joel, civil liberties protection officer at the Office of the Director of National Intelligence, said that the agency has many layers of oversight looking at classified info but still needs more transparency measures.
"I've been in a community which values secrecy and we're built for secrecy," Joel said at a Panel on Privacy and Government Surveillance in December. "We hire people based on, in part, based on their ability to maintain the confidentiality of the information inside the government. We have secure facilities, secure systems. We do a lot of training around keeping secrets and that's important in our business because, of course, as I've said at other context, a fully transparent intelligence service would be fully ineffective."
"On the issue of transparency, the new administration is assuming leadership of an Intelligence Community that has moved the needle significantly when it comes to transparency regarding the handling of information collected by the Intelligence Community," said Carrie Cordero, counsel at ZwillGen, in a blog post in February. "A replenished and reinvigorated PCLOB that continues its public reports, hearings and engagement could play a valuable role in enhancing public confidence about new initiatives that may be under development, and are related to counterterrorism efforts."
Joel said that despite this, there are still areas where the intelligence community could be more open.
"When you come from that culture it's very difficult to get people thinking about being more open and public and transparent," Joel said. "Never before have I experienced a community that's as engaging with the public as we are now. We still have a ways to go."
Read More About