Rep. Jody Hice, R-Ga., is calling on Inspectors General (IGs) from select agencies to assess the impact of telework agency missions, employee performance, and service during the pandemic.
Hice, who serves as the ranking member of the House Oversight and Reform Subcommittee on Government Operations, sent letters to the IGs for the Departments of Defense, Justice, Veterans Affairs, Health and Human Services, Homeland Security, Treasury, Education, Energy, State, and the Intelligence Community.
"Many Federal bureaucrats, meanwhile, are still working from home thanks to the Biden Administration's lack of urgency in getting agencies back to a normal operating status," wrote Hice. "It is clear that the unprecedented number of Federal employees working remotely has significantly contributed to massive delays, inefficiencies, and declines in performance – all to the detriment of American taxpayers."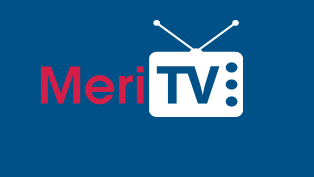 Hice says that the recently announced memorandum by the Biden Administration to expand telework, remote work, and flexible work schedules fails to assess how the plan will impact the government's efficiency and effectiveness.
"Incredibly, the White House is now considering expanding work-from-home options for Federal employees even before we have a clear picture of how it will impact Americans," wrote Hice. "I'm calling on inspectors general to investigate the overall impact telework had on our Federal agencies during this pandemic and report back to Congress so we can accurately assess how to move forward before rushing into foolhardy reforms."
The memorandum released earlier this month by the Biden Administration instructed agencies to allow Federal employees who have worked remotely during the pandemic to remain permanently eligible for some telework.
This isn't the first time Hice has pushed agencies to end pandemic telework policies. On May 18, Hice urged the Office of Personnel Management (OPM) to bring Federal employees back to their pre-pandemic workplaces quickly, or explain how the Biden administration will deal going forward with the billions of dollars it spends on currently underutilized facilities if Federal employees continue large-scale work from other locations. In the letter, the congressman asked OPM to provide a staff-level briefing to his office on those issues by May 25.
Meanwhile, Chairman of the Subcommittee on Government Operations Gerry Connolly, D-Va., is instead urging OPM to proceed with caution as it decides when and to what degree to have Federal employees return to their traditional office workplaces.
Read More About