Rep. Anna Eshoo, D-CA, announced May 20 that Rep. Michael McCaul, R-Texas, will serve as House co-chair of the Congressional Internet Caucus – succeeding former Rep. Doug Collins in the spot.
"Welcome to [Rep. McCaul], who I'm proud to announce will join me as a Co-Chair of the Congressional Internet Caucus," Eshoo tweeted. "The ever-changing landscape in internet policy requires strong, bipartisan leadership and I'm honored he's my partner in leading the Caucus."
Rep. McCaul currently serves as the House Committee on Foreign Affairs Ranking Member and the Chairman Emeritus on the House Committee on Homeland Security. Additionally, he's the founder of the Congressional High Tech Caucus.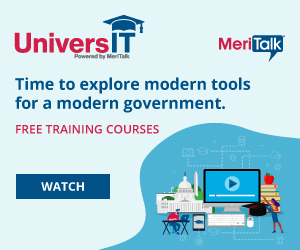 "I am proud to be joining the Congressional Internet Caucus. As the U.S. advances in the digital age, it is of economic and national security importance our leadership in internet policy grows as well," Rep. McCaul tweeted.
The Congressional Internet Caucus was founded in 1996 with the intention of addressing the knowledge gap of the nascent Internet among Senate and House members, and continues that mission today. Currently, the Caucus is chaired by Sens. John Thune, R-S.D., and Patrick Leahy, D-Vt., on the Senate side.
Rep. McCaul has long been active in cybersecurity and tech-related legislation. In March, he reintroduced the Biometric Identification Transnational Migration Alert Program Authorization Act, which would authorize the use of a Department of Homeland Security program that uses biometric identification on migrants entering the country.
Read More About