The Department of Homeland Security's Customs and Border Protection (CBP) organization has appointed Sonny Bhagowalia as its permanent CIO, MeriTalk has confirmed, letting him take the word "acting" off his business cards. Bhagowalia had held the position in an acting capacity since last June when former CBP CIO Phil Landfried retired.
Bhagowalia has been at CBP since April 2018 and currently holds the title of assistant commissioner for CBP's Office of Information Technology. Bhagowalia is no stranger to Federal cybersecurity or the CIO title, and he has held various state and Federal cyber posts since 1999.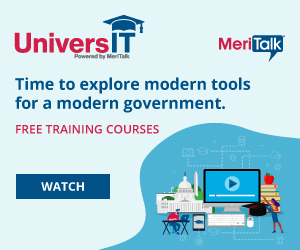 Bhagowalia began his Federal career at the Federal Bureau of Investigation as a chief network engineer, working his way up over an eight-year stint to become one of four assistant directors reporting directly to the CIO by the time he left, according to his LinkedIn. He left the FBI and earned his first CIO post with the Bureau of Indian Affairs in 2007.
That was his first CIO job but, clearly, not his last. He took over as CIO at the Department of the Interior in 2008 and, after a stint of just over a year at the General Services Administration as deputy associate administrator for the Office of Citizen Services and Innovative Technologies, Bhagowalia became the state of Hawaii's first-ever CIO.
Bhagowalia was in Hawaii – also serving as Governor's Chief of Technology and Cybersecurity for just under a year- until 2014. Bhagowalia left Hawaii and rejoined the Federal government as Department of Treasury's CIO until 2017. Treasury would be his second-to-last stop before joining CBP, with Bhagowalia serving in the Commissioner's Office at the Bureau of the Fiscal Service as the senior advisor on tech and cybersecurity.
Read More About