It's tough patrolling on the U.S.-Mexico border–extreme weather conditions, rugged terrain, and thousands of miles of it. That's why DHS Customs and Border Protection needs mobile, next-generation reconnaissance and surveillance solutions like Relocatable-Remote Video Surveillance System (R-RVSS). And, GDIT just completed a successful R-RVSS pilot program with CBP in Laredo and McAllen, Texas.
So, what is an R-RVSS? Good question. It's a multi-sensor electro-optical and infrared array mounted on an 80 foot relocatable tower. Think of this as an information gathering artillery piece to complement airborne drones. R-RVSS provide real-time situational awareness, empowering CBP to detect, track, and resolve threats in remote locations.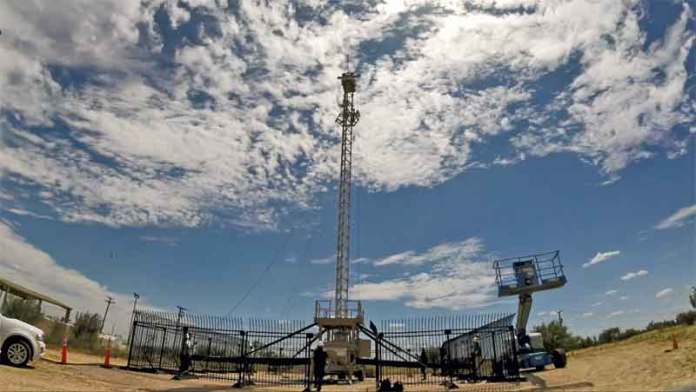 Yes, it does look like a prop from Stranger Things. If you're looking for a close encounter, GDIT hopes to expand deployment across the Rio Grande Valley in 2018.
Read More About