In less than a month, the 115th Congress will begin legislative business, giving congressional freshmen the first opportunity to exercise their new positions. Among those freshmen are industry members, former government employees, and nonprofit founders whose technology backgrounds make them the new faces to watch for IT legislation in the coming years.
Jacky Rosen, D-Nev.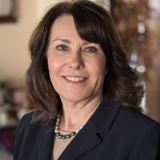 Rosen has worked as a computer programmer, software developer, and designer for companies like Summa, Citibank, and Southwest Gas. As president of the Congregation Ner Tamid synagogue, she led a public-private partnership that constructed one of the largest solar arrays in Henderson, Nev. On her campaign website, Rosen said she will work to invest in energy-related jobs, high-tech research, and technical education.
Raja Krishnamoorthi, D-Ill.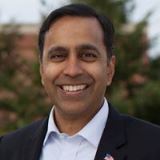 Krishnamoorthi has served as president of a national security and renewable energy technology company based in the Chicago suburbs. He is also the co-founder of InSpire, a nonprofit that provides solar technology training to students and veterans. He was the former vice chairman of the Illinois Innovation Council, which promoted technologies that can support economic growth and job creation.
Josh Gottheimer, D-N.J.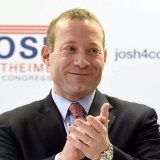 Gottheimer has worked as general manager for corporate strategy at Microsoft on technology, innovation, and management. He was also the first director of public-private initiatives at the Federal Communications Commission, where he worked to use industry partnerships, rather than regulation, to increase investment and job creation. Gottheimer created Connect2Compete and JerseyOn, which brings high-speed Internet access to low-income students in New Jersey.
Ro Khanna, D-Calif.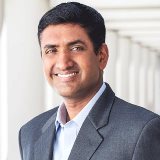 After being appointed to serve as deputy assistant secretary at the U.S. Department of Commerce in 2009, Khanna organized clean technology trade missions and expanded the Green Embassy program to allow clean technology firms to showcase in overseas embassies. Khanna is currently the vice president of Strategic Initiatives at Smart Utility Systems, which produces software for water conservation systems and reducing energy usage. He has also expressed support for funding technology in public schools.
Jodey Arrington, R-Texas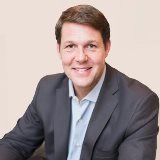 Arrington is the president of a health care innovation holding company, which is currently working on a telehealth startup. He was also responsible for leading Federal relations and technology commercialization as the vice chancellor for research, commercialization, and Federal relations at the Texas Tech University System. Arrington was reportedly integral in former FDIC Chairman Donald Powell's IT modernization initiatives as the chief of staff at the Federal Deposit Insurance Corporation.
Kamala Harris, D-Calif.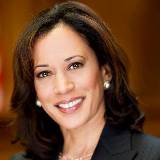 When Harris was attorney general for California, she instituted a program that helped victims, technology companies, and law enforcement to combat cyber exploitation of sexually explicit photos, or revenge porn. She also supported the use of data and technology to improve law enforcement and reduce the number of repeat crime offenders.
Read More About