Turns out the Technology Modernization Fund–TMF–board wasn't just talking a big game when we heard from representatives last week that the pace of reviews had accelerated. Federal CIO Suzette Kent, who chairs the TMF board, revealed Sunday on the Government Matters TV program that the board has selected four agencies, moving them one step closer to receiving modernization funding.
"It's important to move quickly so that we can actually deliver impact," Kent said. "This time next week, the first four proposals that are moving to the second phase will actually have the letters in their hands inviting them to start that process."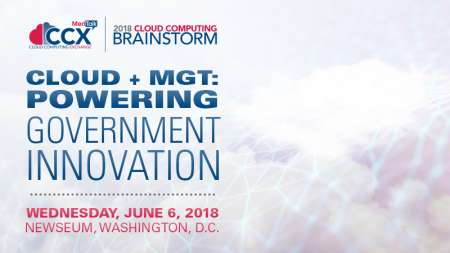 Kent declined to mention the winning agencies, but suggested their leaders could come forward to discuss the proposed plans in more detail. GSA Administrator Emily Murphy told Congress last week that cross-agency application and customer service were among the key selection criteria for the TMF board, and Kent said that's exactly what set the four projects apart.
"The board is focused on elevating the ones that have the broadest impact across government, the most citizen impact, reusability," Kent said. While she called all the projects reviewed "great ideas," those that clearly established wide impact, and a plan for reimbursement, got the nod.
"What we saw was clear alignments to the priorities that were laid out," Kent said. "Modernization, cloud e-mail, citizen impact around portals, things that we want to do to move off of legacy systems. We also saw very thoughtful attention to how they'll deliver results, and the surety of the approach to the outcomes they want to achieve."
Ensuring results remains paramount, with only a paltry $100 million in play. Murphy called the fund a "proof-of-concept" last week, and Kent reiterated how the selected projects must prove that the TMF is worth funding again.
"We're working with both the technology teams and the CFO and financial teams," Kent said. "We're ensuring we see what the payback looks like, and the fact that they do have a sustainable plan and we think it's viable."
The Modernizing Government Technology Act–MGT–authorized two years of funding for TMF. While that still hinges on appropriators greenlighting the funds, a request for $210 million is already on the books for next year. Kent wants other agencies on notice.
"I hope we have listeners that might be thinking about submitting additional proposals taking note here today."
Read More About