Chief information officers, especially those in the health care sector, should be aware of a shift in spending when they move to the cloud, advised Tom Andriola, CIO of the University of California (UC) school system.
Andriola said that cloud adoption "changes the financial picture of IT" because spending becomes increasingly operational. Rather than devoting most of their money to hardware purchases, organizations migrating to the cloud will spend more on maintaining cloud operations.
"It's really just a change in the consumption model," Andriola said. "It's a big change."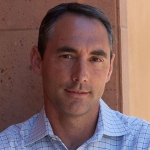 Although Andriola has served as CIO of UC since 2013, he also has experience as a health care IT executive. He was vice president and general manager of health care IT growth markets for Philips Healthcare and sits on the board of the California Telehealth Network. Andriola will be speaking at the Cloud Computing Caucus Advisory Group Hillversation on Feb. 8.
While Andriola said the cloud-related challenges in the health care and higher education sectors are similar, cloud migration tends to take longer with health care. He said health care cloud migration involves a "slow, methodical conversation" because of the vast amounts of personal data hospitals maintain. In particular, the move toward electronic health records requires a lot of time, he said.
However, Andriola said digital health care, such as patient portals, is moving much faster. For example, a diabetes patient can have access to an app where he or she can log their healthy choices. These choices affect their data, such as weight and glucose levels, accordingly. Doctors can view their patients' data updates at appointments to track their progress.
"It's better to look at data-based evidence," Andriola said.
Cloud adoption generally moves faster in the world of higher education, Andriola said. One of the quickest growing areas of cloud use in universities is digitally enabled teaching tools, such as online polls or interactive homework assignments.
The UC school system employs 190,000 faculty and staff. Andriola said more and more professors every year are adopting cloud-based lessons. While some of these instructors are young and technology savvy, he said many of them are more seasoned professors who have enlisted the help of the IT staff to gain a better understanding of online teaching tools.
"As people become more open to technology to evolve their pedagogy, there's more and more experimenting with online tools," Andriola said. "They're becoming very prevalent through cloud providers."
Read More About