The United States Air Force (USAF) Cloud One program has allowed USAF to accelerate its digital modernization and find an advantage over adversaries, according to a USAF leader.
Speaking at NextGov's Roadmap to Modernization virtual event, Lieutenant Colonel Todd M. Watson, materiel leader for enterprise cloud services at USAF, spoke about the Cloud One program and how it is accelerating missions and modernization.
"What it comes down to, from my perspective, is about keeping pace with our adversaries, or outpacing our adversaries and so the cloud enables us to do that," Watson said. "In order to do that, we really got to leverage the cloud and do it in a secure manner."
According to Watson, the cloud program provides several benefits to USAF, such as better collaboration, the ability to access data from anywhere, cost avoidance, and not "spending excessively on the same type of infrastructure over and over again." He also said Cloud One provides "peace of mind" when it comes to security.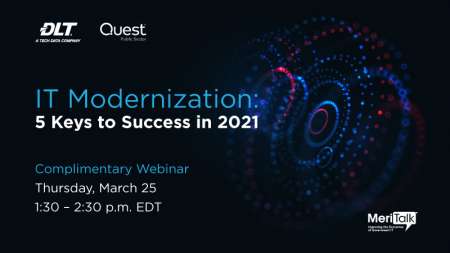 "What Cloud One is providing is that foundational infrastructure, and the managed services that are there, and the security controls," Watson said. "Now you're living inside of those guardrails and so there's already some buy-in or some assurance with mission partners when they know that they're living inside of that environment now it's been secured and contained well."
Additionally, Watson said Cloud One has enabled the USAF to focus on the missions at hand and not have to worry about the cloud infrastructure.
"I really think it comes back to keeping it centered on a mission from my perspective, that allows each of these mission system owners or mission area owners to focus on that specific mission, and then allow Cloud One to address the infrastructure, and the platform, and all the underpinnings that enable that mission set to take place and not worry," Watson said. "Let Cloud One worry about the connectivity, and the data transport, and the security."
Read More About