The Department of Veterans Affairs (VA) issued a request for information (RFI) to explore emerging technologies and data-driven solutions, and how the VA can work with contractors to develop and integrate these technologies to deliver better services.
The RFI was published on beta.SAM.gov by the VA's Office of Discovery, Education, and Affiliate Networks (DEAN) on April 30.
The RFI outlines seven tasks the VA wants to explore, which include: emerging technology to transform clinical care delivery and service; advanced clinical decision support and data-driven decision making in healthcare; clinical simulation training; clinical simulation and training to enhance adoption of emerging technology in clinical care delivery; simulation for clinical and systems optimization; next-generation clinical education, training, and simulation immersive training; and clinical care delivery and service transformation through design thinking.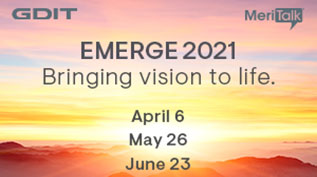 "The emergence of new technologies in clinical care delivery, such as 3-dimensional printing and virtual reality, represent foundational shifts in health care delivery. To realize the full value of these solutions in an effort to advance clinical care writ large, rapid prototyping, testing, evaluation, and integration in the clinical workflow of proven solutions will need to occur more seamlessly, and rapidly, than ever before," the RFI's first task reads. "To accomplish this, the Veterans Health Administration will require subject matter expertise, both clinical and scientific, across various disciplines."
Some of the emerging areas the VA wants to learn more about include robotic process automation (RPA), remote care, AI, application program interfaces (API), edge computing, 5G, and blockchain in healthcare. The hope is that a contractor will assist the agency in the "design, testing, and deployment" of these technologies and solutions.
The RFI includes thirteen questions for interested contractors regarding their experience with a variety of different emerging technologies, research, and innovation partnerships.
Responses to the RFI are due May 13 by 5 pm.
Read More About