The Department of Veterans Affairs (VA) is looking to consolidate its digital human resources system into one single system and wants a contractor to help manage and support VA's Enterprise Human Resources Information Services (EHRIS).
Currently, the EHRIS supports 13 different human resources IT systems for over 400,000 VA employees. The VA wants to consolidate the EHRIS into one single system and have a contractor "provide the personnel, management, and materials necessary to successfully provide ongoing and monthly program support to the EHRIS," according to the request for information (RFI).
The VA recently launched its Electronic Health Records program, which was criticized last month by VA's Office of the Inspector General's (OIG) for underestimating the cost of the program by between $1 billion and $2.6 billion. The OIG said the agency underestimated the cost of physical infrastructure upgrades necessary to undertake the IT upgrades.
For its new internal HR electronic records system, the agency has asked the chosen contractor to provide ongoing recommendations to leadership regarding EHRIS, including "gathering, reporting and developing program benefits, performance metrics, return on investment, governance, missions/vision/goal/objective alignment, transformation, accountability, integration, acquisitions, finance, infrastructure, planning, and continuous improvement."
Given the sheer volume of data included in the HR electronic records system, the contractor will be tasked with providing support for the government's data management initiatives. The RFI specifies that the contractor will "provide strategic direction and recommendations for data architecture, meta data, data quality and correction processes, data stewardship, and administration, master data management hubs, and matching algorithm best practices."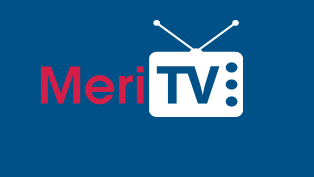 The contractor will also be expected to help the VA develop a data stewardship plan and support the agency once the plan is approved. The plan will include processes for data management, business metadata management, data definition management, data stakeholder or owner identification, data usage and access management, data policies violation management, and data change management.
The VA noted that the eventual contractor will help the agency develop data questionnaires and data reports. The RFI states that the contractor will develop reports and models to "help the VA program office, [Office of Personnel Management], and customer agencies determine current trends, forecast future trends, and model future scenarios in order to recommend improvements."
Additionally, VA has asked the contractor to assist in cost estimating, along with monthly IT portfolio management framework reviews. The contractor can update the IT framework with VA's approval.
The contractor will also be tasked with supporting EHRIS through risk management, documentation support, business analysis, and administrative support, along with others.
Read More About