The Government Accountability Office (GAO) has outlined 28 priority open recommendations for the Department of Veterans Affairs (VA) in a new report, which include items involving information technology and timely COVID-19 data collection.
In some good news for the veterans agency, VA is making some progress whittling away at the ever-changing list from GAO.
In a previous report from April 2020, GAO identified 33 recommendations for VA, and since that time, VA has implemented 13 of those recommendations. As of May 2021, GAO identified eight additional priority recommendations, bringing the total count back up to 28.
Four of these priority recommendations are aimed at improving VA's management of information systems and data centers, as well as cybersecurity. These recommendations include:
Improving efforts to meet data center optimization metrics;
Developing a plan to discontinue using insecure, knowledge-based verification processes when performing identity verification;
Developing a cybersecurity risk management strategy; and
Establishing a process for conducting an agency-wide cybersecurity risk assessment.
"Among other steps required to implement these recommendations, VA needs to ensure its cybersecurity risk management strategy includes a statement of risk tolerance and describes how the agency intends to assess, respond to, and monitor cybersecurity risks," wrote GAO.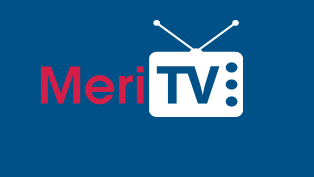 VA said it agreed with those four recommendations.
A lingering recommendation from November 2020 relates to VA not collecting timely data on the number of COVID-19 cases and deaths in state veterans homes, according to GAO. VA agreed in principle with this recommendation and has taken steps to post data on its website related to COVID-19 cases and deaths among residents and staff for 130 of 158 state veterans homes as of March 2021. But GAO says to fully implement this recommendation, "VA needs to demonstrate that it is collecting data from each of the 158 state veterans homes."
Elsewhere, GAO made a recommendation for the Veterans Health Administration (VHA) to develop and implement a process to utilize data for better evaluation of physician staffing, recruitment, and retention strategies. VA, however, said it disagreed with that recommendation.
Read More About