The White House's Select Committee on Artificial Intelligence released a new report this week with recommendations on how to leverage cloud computing resources for Federally funded AI research and development projects.
The committee – comprised of AI experts across the Federal government – stated that cloud computing platforms "provide robust, agile, reliable, and scalable computing capabilities" which can help organizations accelerate AI advancements.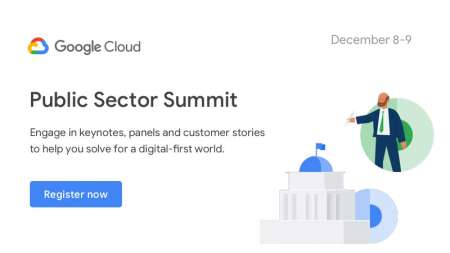 Technical and administrative challenges are limiting cloud adoption, the committee said. Those challenges include varied mechanisms for providing access to cloud, inconsistencies in methods for accessing different cloud systems that create inefficiencies in the research process, and limited access to education and training that can inform researchers on how to best leverage cloud computing for AI R&D.
The committee made four key recommendations for how the Federal government can enable the use of cloud computing resources for Federally funded AI R&D:
Launch and support pilot projects to identify the advantages and challenges associated with the use of commercial clouds in Federally funded AI R&D;
Improve education and training opportunities to help researchers leverage cloud resources for AI R&D;
Catalog best practices in identity management and single-sign-on strategies to enable effective uses of commercial cloud resources for AI R&D; and
Establish and publish best practices for seamless use of different cloud platforms for AI R&D.
"By investing in AI R&D and democratizing access to powerful computational resources, including cloud computing, the United States will expand the ability of academia, industry, and government to explore innovative ideas for advancing AI," Federal CTO Michael Kratsios wrote in the report.
Read More About