The White House today released the first fruits of a February executive order that has Federal agencies looking at ways to improve supply chain security in several key critical infrastructure areas.
The new information from the White House takes the form of completed 100-day reviews of four areas – semiconductors, critical minerals, pharmaceutical ingredients, and large-capacity batteries for electric vehicles – with the first two having closer ties to the IT sector.
The White House's findings released today follow up on its Feb. 24 executive order that has a much wider scope on critical supply chain security issues – and improving cybersecurity as an overarching issue – including year-long reviews of supply chain and industrial base risks for the defense industrial base (DIB) and information and communications technology (ICT) industrial base.
Other sectors getting the year-long looks include the public health and biological preparedness industrial base, the energy sector industrial base, the transportation industrial base, and supply chains agricultural commodities and food production.
Semiconductors
On the semiconductors front, the White House said the government is partnering with industry, allies, and others to address semiconductor shortages in the United States.  As part of that effort, it said the Commerce Department (DOC) has "supported nearly $75 billion in direct investments from the private sector in domestic semiconductor manufacturing and R&D."
"DOC will bolster its partnership with industry to facilitate information flow between semiconductor producers and suppliers and end-users," the White House said, adding that the agency will bring stakeholders together through advisory committees and other means "to promote improved transparency and data sharing."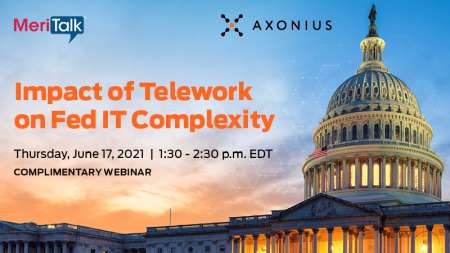 The Biden administration said it also "will strengthen engagement with allies and partners to promote fair semiconductor chip allocations, increase production, and promote increased investment."
"Semiconductors are essential to our national security, our economic competitiveness, and to our daily lives," the White House said today. "These tiny chips are vital to virtually every sector of the economy – including energy, healthcare, agriculture, consumer electronics, manufacturing, defense, and transportation.  Semiconductors power our cell phones and dishwashers; as well as our fighter jets and cybersecurity defenses."
In Congress, the Senate is considering the U.S. Innovation and Competition Act, which includes $52 billion in emergency funding to implement the CHIPS Act, which was included in last year's National Defense Authorization Act and which would help build more semiconductor manufacturing operations in the U.S. and support legacy chip production for the automotive and military sectors.
Critical Minerals
The White House said it will help to invest in "sustainable domestic and international production in processing of critical minerals" through a variety of steps. Those include:
A Department of Interior-led working group that will identify sites where critical minerals could be produce and processed in the U.S.;
An interagency effort on mine permitting and environmental law; and
Deployment of Defense Production Act incentives to support sustainably produced strategic and critical materials.
Workforce, 'Buy American' Actions
In addition to results from the 100-day reviews, the White House laid out new steps it will take on workforce and other domestic market issues.
Those include a plan by the Labor Department to announce later this month more than $100 million in grants "to support state-led apprenticeship expansion efforts as well as establish national Registered Apprenticeship Technical Assistance Centers of Excellence." Those efforts aim to "provide support and technical assistance to employers and industry to build out model registered apprenticeship programs in critical supply chains."
In addition, the Federal Acquisition Regulatory Council (FARC) plans to issue a proposed rule to develop a new process "for preferencing critical products that are in manufactured products or component parts, under the Buy American Act." This effort, the White House said, "will leverage the buying power of the nearly $600 billion in Federal contracting to strengthen domestic supply chains for critical products."
Commenting today about the entire undertaking – including the 100-day and year-long studies – the Biden administration said those efforts are "critical because, as the COVID-19 pandemic and resulting economic crisis have shown, structural weaknesses in both domestic and international supply chains threaten America's economic and national security."
"While amplified by the public health and economic crisis, decades of underinvestment and public policy choices led to fragile supply chains across a range of sectors and products," the White House said. "Unfair trade practices by competitor nations and private sector and public policy prioritization of low-cost labor, just-in-time production, consolidation, and private sector focus on short-term returns over long-term investment have hollowed out the U.S. industrial base, siphoned innovation from the United States, and stifled wage and productivity growth."
Speaking of the 100-day reviews, the administration said the reviews find that "the United States is well-positioned to maintain and strengthen our innovative leadership and rebuild our productive capacity in key sectors and value-chains."
"Our unparalleled university and research systems, skilled and diverse workforce, ecosystem of entrepreneurs and small businesses, and position as a global leader with strong relationships with allies and partners are the building blocks to revitalizing domestic competitiveness and strengthening supply chains," it said. "Working together, industry, labor, the government, and other stakeholders can chart a new path forward that emphasizes resilience and security, as well as broad-based growth and tackling the climate crisis."
Read More About