GSA's 18F provides positive competition to consultants and contractors, according to Booz Allen Hamilton Vice President Bryce Pippert. The proof: the success of DATA Act implementation and the beta website of usaspending.gov.
"Many consultants to the government and that support the government see 18F as competitive or a threat. I think I see them as healthy competition. They pushed us in some ways, I think we pushed them in some ways, and that's part of what led to the good outcomes," said Pippert. "Much of that would have been very difficult it do, or would not have happened, without a lot of leadership as well from 18F."
Booz Allen Hamilton was contracted to work with the Treasury department on the development of usaspending.gov, the beta version of which is available online. According to Pippert, "they took on a very collaborative operating mode" and weren't proprietary about the work once consultants were brought in.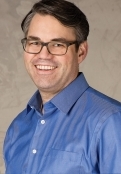 "They told me they were only able to do the job they were capable of doing, because they had great, tech-savvy partners on the government side," said Rob Cook, administrator of the General Services Administration's Technology Transformation Service. "It was this combination of treasury, 18F, and vendors that made this project such a success."
"18F has been an important partner to Treasury along that journey, and plugged-in in many critical ways, such that I don't know if this program would be as successful without it," said Pippert.
Cook also attributed the project's success to the combination of industry and career government expertise brought to bear on the problem.
"18F brought in a level of expertise in digital technology and in modern development techniques that has not been typical or widespread in the Federal government. We have that expertise in 18F in part because we actively cultivate close ties with the broader tech community outside of government and in part because of who we hire," said Cook.
Pippert praised the initiative 18F and GSA had taken to change procurement methods, which eased the way for vendor involvement.
"We weren't bound by the rigid milestone models that were typical with some of the government procurements. So 18F and GSA have been focused on really changing the procurement environment over the past several years," said Pippert. "18F has been a really important partner in making this program successful, and I think they've been an important partner to us in industry too."
Read More About