Booz Allen Hamilton has won a task order worth up to $1.03 billion to provide services under the Continuous Diagnostics and Mitigation (CDM) Program to CDM's Group D Federal agencies, according to contracting information on the General Services Administration's (GSA) Federal Procurement Data System.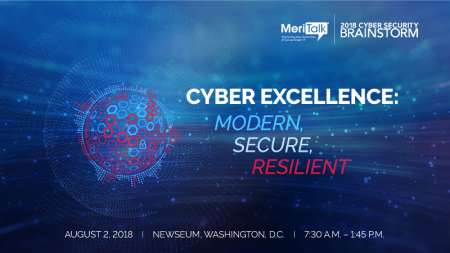 Group D includes GSA, the Departments of the Treasury and Health and Human Services, the Social Security Administration, National Aeronautics and Space Administration, and the U.S. Postal Service. The award was made on July 24, according to GSA contract data, and includes a base year with five one-year options, which would bring the program to July 2024 if all options are exercised.
The CDM Program allows Federal agencies to purchase monitoring-as-a-service to help safeguard their networks and identify cybersecurity risks. Recent congressional legislation is moving to codify the program into law.
The Group D task order was awarded under CDM DEFEND, the new acquisition strategy that replaces the previous CDM blanket purchase agreement. DEFEND authorizes up to $3.4 billion for agencies to acquire services under the Alliant government-wide acquisition contract.
This is Booz Allen Hamilton's second award under CDM DEFEND, having also won the Group B task order in February, providing up to $621 million for the Departments of Energy, Interior, Transportation, Agriculture and Veterans Affairs, and the Office of Personnel Management.
With the Group D award, GSA and the Department of Homeland Security (DHS) – which jointly run CDM – have now awarded task orders for 17 of the 23 CFO Act agencies participating in the program.
The Group A task order was first announced in April and finalized on June 5, with CACI winning $407 million to provide services to DHS. CGI Federal won the Group C task order for the Departments of Commerce, Justice, Labor, State, and the U.S. Agency for International Development earlier this month, worth an estimated $530 million.
The $668 million Group E task order, which covers the remaining six agencies – the Departments of Education and Housing and Urban Development, Environmental Protection Agency, Nuclear Regulatory Commission, National Science Foundation, and Small Business Administration – was awarded to ManTech International but is currently under protest, which could delay its finalization until October.
The Group D task order should likewise remain open to potential protest for a short period of time following the award.
Read More About