The House Homeland Security Committee today voted to recommend two bills aimed at strengthening and solidifying IT operations of the Department of Homeland Security (DHS) and to guard against evolving cybersecurity threats.
HR 6443, the Advancing Cybersecurity Diagnostics and Mitigation Act, was introduced by Rep. John Ratcliffe, R-Texas, last Wednesday and would codify DHS' Continuous Diagnostics and Mitigation (CDM) Program into law. The bill would require DHS to ensure that the CDM program keeps pace with innovation in network monitoring technologies, and require the DHS Secretary to submit a strategy to Congress – within 180 days of the bill's enactment – on how to carry out the CDM program.
HR 6447, the Department of Homeland Security Chief Data Officer Authorization Act, was introduced by Rep. John Carter, R-Texas, and would establish the position of Chief Data Officer at DHS.
Both bills were contained in a package of measures considered en bloc due to bipartisan support expressed prior to today's markup. The panel approved all of the bills by unanimous consent. Rep. Michael McCaul, R-Texas, chairman of the committee, and several other members lauded the committee's bipartisan collaboration on issues to advance national security.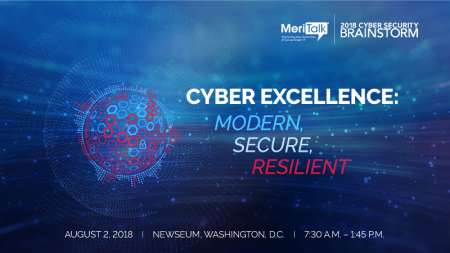 During the committee markup, Ratcliffe echoed his comments made upon his introduction of the CDM legislation, saying that the bill will help ensure that the Federal government isn't caught with outdated technology as the market advances.
"Many of us believe the program has the ability to provide the information necessary to make better decisions, not only to combat our enemies in cyberspace, but also to help Federal CIOs manage information technology," he said.
Rep. Jim Langevin, D-R.I., co-founder of the Congressional Cybersecurity Caucus, said he was glad that the CDM legislation required a strategy from the DHS Secretary to carry out the program. Langevin introduced an amendment to the bill – which was also approved en bloc – that "requires that strategy to include recommendations for the timeline of future capabilities, and whether or not to continue the phased delivery approach that has been the hallmark of the program," he said.
Langevin pondered whether CDM, which provides network monitoring functionality deployed in four stages, might better be delivered in a different fashion. He said his amendment would at the least require the DHS Secretary to justify continuing the phased approach, which has seen some Federal agencies lagging in CDM implementation.
Langevin also introduced two approved amendments to the bill establishing a position of Chief Data Officer (CDO) at DHS. The first would make the DHS Secretary, rather than the DHS CIO, responsible for appointing the CDO. The second would require the heads of each DHS component agency to consult with the overarching DHS CDO and the component's CIO when appointing a component agency CDO.
The two bills will now be favorably reported to the full House for consideration.
Read More About