The Department of Health and Human Services (HHS) announced today that Vindell Washington will take over as head of HHS's hub for all things health IT–the Office of the National Coordinator for Health IT (ONC)–according to an internal memo issued by HHS Secretary Sylvia Burwell.
Washington has been serving as principal deputy national coordinator under Karen DeSalvo since January. DeSalvo, who began in 2014 as national coordinator for Health IT, for the past two years has simultaneously filled both the national coordinator role and acting assistant secretary for health.
The ONC change in leadership will take place Friday, Burwell said.
As Deputy of ONC, Washington worked closely with leaders throughout the department on key initiatives, including delivery system reform, the Precision Medicine Initiative, and the opioid crisis, Burwell said.
According to Burwell, Washington's agenda as national coordinator will include:
Lead the administration's efforts to leverage health information technology to reform how health care is paid for and delivered.
Transform health research and innovation to empower clinicians, individuals and communities to manage their health.
Oversee implementation of the Federal Health IT Strategic Plan and the Nationwide Interoperability Roadmap to unlock digital health data; and
Ensure digital health data is widely accessible, usable, and transferable throughout the public and private sectors.
In addition, Washington will have his hands full with ONC's expected December release of the final rule for the Medicare Access and CHIP Reauthorization Act of 2015 (MACRA)—a massive rule that will overhaul health care reimbursement and direct the use of health IT to create value-based health care. Among other things, the proposed rule, issued last April, mandates interoperability of health records by 2018.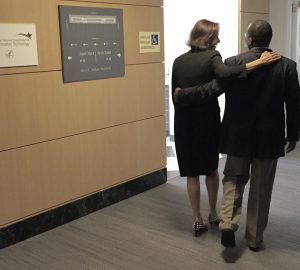 Washington, who will be the sixth national coordinator for health IT in the agency's 12-year history, formerly served as the president of the Franciscan Missionaries of Our Lady Health System (FMOLHS) Medical Group and as the health system's chief medical information officer. The FMOL Health System, headquartered in Baton Rouge, has five acute care hospitals and affiliated facilities located throughout Louisiana, providing care to 40 percent of the state's population, according to ONC.
In that position, Washington's primary responsibility was to develop and execute ambulatory strategies for the health system with a focus on transforming ambulatory care delivery models. He led more than  500 physicians, advanced practitioners and 1,400 employees in more than 70 care locations throughout Louisiana. Additionally, his responsibilities included quality and process improvement.  He was also the senior accountable executive for information technology for FMOLHS, ONC says.
During Washington's tenure, FMOLHS was an early adopter of technology including solutions to integrate medical device information into electronic health records and the deployment of clinical decision, according to ONC.
In the memo, Burwell thanked DeSalvo and acknowledged her contributions to ONC, saying DeSalvo "served tirelessly," making "significant advances to the Health Information Technology Certification Program to promote and expand the safe and secure flow of electronic health information when and where it matters most for individuals and clinicians."
Read More About