The Defense Information Systems Agency (DISA) has issued a request for information (RFI) to assist the agency in efforts to procure tools, systems, and capabilities to assist in deploying a zero trust Secure Access Service Edge (SASE) capability.
The RFI also seeks to build on efforts in deploying an integrated software defined-Wide Area Network (SD-WAN) technology, Customer Edge Security Stacks, and Application Security Stacks on both the SIPRNet and NIPRNet.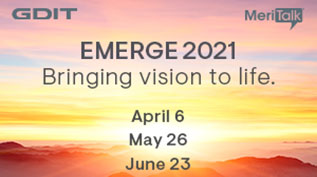 According to the RFI, SASE is "the convergence of wide-area networking and network security services, in a single, cloud-delivered service model." Further, it will apply secure access based on the user, the user's identity, location or device and leverage commercially-available solutions.
"These capabilities will integrate with existing DISA systems (e.g. ICAM, Comply to Connect, Endpoint systems, SIEM, BDP, etc.) to provide conditional access and policies to limit functionality based on user and endpoint attributes, and policies based on application and data tagging," the RFI states. "From a process perspective, the Government intends to pilot, and subsequently operationalize these secure networking and security functions on both NIPRNet and SIPRNet."
DISA is looking at setting up a Reverse Industry Day as a result of the RFI. The agency may limit the number of Reverse Industry Day participants, and those companies chosen to participate will provide a presentation on their capabilities referenced in their RFI responses.
"DISA plays a critical role in providing network and security services across the Department of Defense (DoD), and will architect and deploy zero trust concepts to enable secure, conditional and continuous access," the RFI said. "These capabilities will enable DISA to continue to provide secure networking solutions to their customers who access to DoD resources from a variety of locations and platforms to better support the Department's mission."
Read More About