President Joe Biden and Vice President Kamala Harris submitted the President's Fiscal Year (FY) 2022 budget request to Congress, which includes $715 billion allocated for the Department of Defense (DoD) to bolster the Pentagon's technological capabilities, among other objectives, including enabling zero trust capabilities.
The request includes $10.4 billion for "cyberspace activities," which encompasses "cybersecurity, cyberspace operations, and research and development in support of cybersecurity and cyberspace operations." Of that $10.4 billion from the FY22, $615 million would be used to imbed zero trust architectures and support zero trust capabilities through the deployment of Comply-to-Connect.
"The budget provides us the mix of capabilities we need most and stays true to our focus on the pacing challenge from the People's Republic of China, combating the damaging effects of climate change on our military installations, and modernizing our capabilities to meet the advanced threats of tomorrow," said Secretary of Defense Lloyd Austin. "Importantly, this budget invests in our people, the brave women and men in uniform around the world who serve on behalf of this great nation."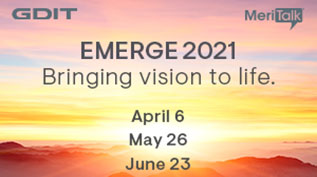 The budget request also includes the largest research, development, test, and evaluation (RDT&E) request of $112 billion. Additionally, the request includes $14.7 billion for science and technology, $2.3 billion for microelectronics, $874 million for AI, and $398 million for 5G.
On the workforce front, the budget request includes a 2.7 percent pay raise for military and civilian personnel and includes provisions for family support programs with an $8.6 billion investment.
Overall, the defense budget request for FY22 of $715 billion is a 1.6 percent increase from the FY21 budget request of $703.7 billion.
Read More About