The use of telehealth skyrocketed throughout 2020, and while helped stem the spread of COVID-19, its increased use laid bare the logistical and regulatory challenges facing telehealth.
In a House Committee on Energy and Commerce hearing today, experts shared what obstacles are limiting the continued use of telehealth for Medicare after the COVID-19 pandemic is over. Specifically, the witnesses highlighted regulatory issues, licensure concerns, and the need to streamline reimbursement for healthcare providers.
Before the COVID-19 pandemic, there were strict regulations as to when telehealth could be used for Medicare. However, many of those rules were suspended as part of the COVID-19 public health emergency (PHE). Early in the pandemic, the Federal government worked to add telehealth flexibilities to the Medicare program. These changes allowed the Centers for Medicare and Medicaid Services (CMS) to broaden Medicare telehealth coverage during the pandemic.
Dr. Jack Resneck, Jr., a member of the Board of Trustees for the American Medical Association (AMA), lauded telehealth as "a key component to the future of Medicare."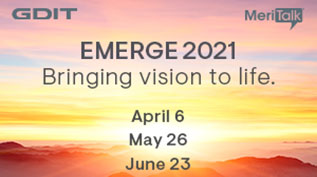 While Resneck heaped praise on telehealth, he turned a critical eye to the issue of physician licensure. He explained that early in the pandemic states temporarily allowed physicians to practice across state lines by waiving licensure or creating a streamlined licensure or registration process. He argued against this and said healthcare providers must be licensed in the state where the patient is located when providing telehealth services. Further, the AMA opposes proposals that change which state is oversees the physician from where the patient is located to where the physician is located.
The rationale behind this position is because such a change would alter which laws applied to the care rendered and would raise "serious" enforcement issues as states do not have interstate policing authority and cannot investigate incidents that happen in another state. Rather, the AMA says efforts should be made to increase membership in the Interstate Medical Licensure Compact (IMLC). The compact is a "one-stop-shop for physicians who are in good standing with their state medical boards to seek a license to practice in multiple jurisdictions in an expedited process."
Agreeing with her colleague, Dr. Megan Mahoney, chief of staff for Stanford Health Care, argued there needs to be a national view of medical licensure that allows physicians to care for patients across state lines. Mahoney also stressed that telemedicine visits should be reimbursed equally with in-person visits as it is "clinically equivalent and requires the same effort and medical decision-making by the provider." She also argued for bucking existing regulations which required rural patients to engage in telemedicine visits while at a local clinic and instead argued for the ability to provide video visits to patients regardless of location – non-rural and rural settings, and whether the patient is at home, work, or another private location.
Dr. Ateev Mehrotra, associate professor of health care policy at Harvard Medical School, differentiated between high-value and low-value uses of telemedicine, and said the government must encourage high-value and discourage low-value uses. To do so, Mehrotra outlines a set of recommendations. First, he says CMS must increase the use of alternative payment models to give providers the flexibility to use a package of telemedicine tools … and in-person visits tailored for each patient. Second, Mehrotra argues the government needs to make nearly all regulatory waivers introduced during the pandemic permanent. Third, CMS should cover all forms of telemedicine for high-risk patient populations where there are barriers to access. For the rest of the population, he said telemedicine should only be covered "where there is evidence of value or there is a compelling need." Disagreeing with Mahoney, Mehrotra also says telemedicine visits should be paid for at a lower rate than in-person visits to avoid telemedicine parity. While recognizing the digital divide, Mehrotra argues telephone-only telemedicine visits should only be paid for during a time-limited period. Finally, he says there needs to be consistency across all insurers.
Frederic Riccardi, president of the Medicare Rights Center, said the urgency of the pandemic necessitated rapid policymaking, however, he said the Medicare Rights Center views the push to make the full PHE system permanent as "premature." He said both modernization and restrain are needed, arguing that Congress needs to move forward "deliberately and collaboratively, collecting and following the data, and prioritizing beneficiary needs and preferences." Since this is likely to be a lengthy process, Riccardi said the Medicare Rights Center supports a "glide path," which would allow the temporary telehealth rules and waivers to phase out gradually to minimize care interruptions.
Riccardi also laid out what he believes Congress should prioritize as it looks to modernize telehealth rules and regulations, including protecting patient privacy, minimizing fraud, strengthening data collection and evaluation, and closing the digital divide.
Elizabeth Mitchell, president and CEO of Purchaser Business Group on Health, said the rapid adoption of telehealth has the potential to be a "double-edged sword." She argued without proper oversight by policymakers and purchasers, greater use of telehealth could lead to increased fragmentation, duplicative and unnecessary spending, higher rates of fraud, and ultimately higher overall costs and worse outcomes for patients. As with Riccardi, Mitchell laid out a handful of priorities she believes Congress needs to focus on, including ensuring clinically appropriate and high-quality care; cost-effectiveness, proper coordination, meeting patients where they are, equity, and that telehealth is used in population-focused, total-cost-of-care models.
Read More About