The Senate on Nov. 17 approved the Internet of Things Cybersecurity Improvement Act (H.R. 1668) by unanimous consent, sending the bill to the White House for President Trump's signature. The House approved the bill in September.
The legislation establishes baseline standards for government-purchased Internet-connected devices by directing the National Institute of Standards and Technology (NIST) and the Office of Management (OMB) and Budget to publish and review standards for IoT device security, setting a minimum security standard for all IoT devices purchased by government agencies.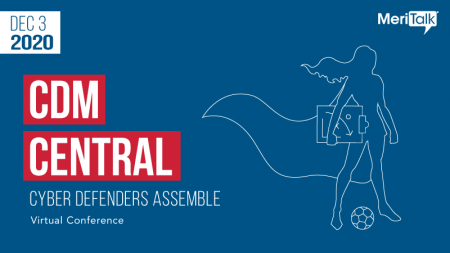 "The bipartisan Internet of Things Cybersecurity Improvement Act will ensure that the U.S. government purchases secure devices and closes existing vulnerabilities to protect our national security and the personal information of American families," said Rep. Robin Kelly, D-Ill., who serves as the co-chair of the House Tech Accountability Caucus.
The bill is sponsored in the Senate by Sen. Mark Warner, D-Va.,  Maggie Hassan, D-N.H., Catherine Cortez Mastro, D-Nev., Cory Gardner, R-Colo., Steve Daines, R-Mont., and Mike Rounds, R-S.D. The House version of the bill is sponsored by a bipartisan group of 26 representatives, including Reps. Kelly, Gerry Connolly, D-Va., Ro Khanna, D-Calif., Ted Lieu, D-Calif., Will Hurd, R-Texas, Roger Marshall, R-Kan., and Ted Budd, R-N.C.
"Most experts expect tens of billions of devices operating on our networks within the next several years as the Internet of Things (IoT) landscape continues to expand," said Sen. Gardner, who co-chairs the Senate Cybersecurity Caucus. "We need to make sure these devices are secure from malicious cyber-attacks as they continue to transform our society and add countless new entry points into our networks, particularly when they are integrated into the federal government's networks."
Sen. Warner, who also co-chairs the Senate Cybersecurity Caucus, agreed with his colleague across the aisle, "While more and more products and even household appliances today have software functionality and internet connectivity, too few incorporate even basic safeguards and protections, posing a real risk to individual and national security." He added, "I'm proud that Congress was able to come together today to pass this legislation, which will harness the purchasing power of the federal government and incentivize companies to finally secure the devices they create and sell. I urge the President to sign this bill into law without delay."
Read More About