Few things seem to unite Republicans and Democrats these days, but President Trump's abrupt firing of Cybersecurity and Infrastructure Security Agency (CISA) Director Christopher Krebs seems to be one of the issues bucking that trend.
President Trump fired Krebs via his Twitter account on Tuesday evening, prompting a mix of outrage and disapproval from members of Congress across the political spectrum.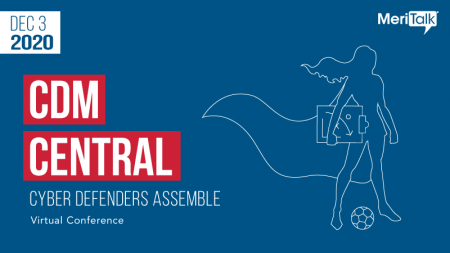 Reports of a possible move by the White House to get rid of Krebs had swirled since late last week when election security leaders including Bob Kolasky, head of CISA's National Risk Management Center, released a statement pronouncing the November 3 election as "the most secure in American history," and saying they found no evidence of voting system compromises or changed votes.
Fired for Confirming Security of 2020 Elections
CISA's endorsement of a secure election process got Krebs fired, said the President, whose legal team is challenging the propriety of election processes in several states.
"The recent statement by Chris Krebs on the security of the 2020 Election was highly inaccurate, in that there were massive improprieties and fraud – including dead people voting, Poll Watchers not allowed into polling locations, 'glitches' in the voting machines which changed votes from Trump to Biden, late voting, and many more," the President said.
"Therefore, effective immediately, Chris Krebs has been terminated as Director of the Cybersecurity and Infrastructure Security Agency," the President said.
The group of election leaders including CISA's Kolasky said on Nov. 13 that there "is no evidence that any voting system deleted or lost votes, changed votes, or was in any way compromised."
"While we know there are many unfounded claims and opportunities for misinformation about the process of our elections, we can assure you we have the utmost confidence in the security and integrity of our elections, and you should too," the election security leaders said. They added, "when you have questions, turn to elections officials as trusted voices as they administer elections."
That statement was issued by the members of the Election Infrastructure Government Coordinating Council Executive Committee, and members of the Election Infrastructure Sector Coordinating Council. The first group includes CISA's Kolasky, U.S Election Assistance Commission Chair Benjamin Hovland, National Association of Secretaries of State President Maggie Toulouse Oliver, and National Association of State Election Directors President Lori Augino.
Firing Rankles Congressional Leadership
Reactions from members of Congress ranged from supportive of Krebs and wishing him well, to very strong displeasure with President Trump's action.
"Chris Krebs is a dedicated public servant who has done a remarkable job during a challenging time," said Sen. Richard Burr, R-N.C., former chair of the Senate Intelligence Committee. "Chris and his team at CISA have worked diligently to strengthen our election infrastructure, helping to shore up vulnerabilities and build trust between State and Federal Governments. The creative and innovative campaign CISA developed to promote cybersecurity should serve as a model for other government agencies."
"Chris Krebs is a true patriot. He was instrumental in us having one of the most secure elections in history despite bad actors trying to influence our elections. His service should have been rewarded, not dismissed," said Rep. Will Hurd, R-Texas, a strong backer of cybersecurity and Federal IT issues in Congress.
"Director Krebs is a deeply respected cybersecurity expert who worked diligently to safeguard our elections, support state and local election officials and dispel dangerous misinformation. Yet, instead of rewarding this patriotic service, the President has fired Director Krebs for speaking truth to power and rejecting Trump's constant campaign of election falsehoods," said Rep. Nancy Pelosi, D-Calif., Speaker of the House.
"Let's be absolutely clear about what's happening here. A top government official was fired for doing his job and speaking the truth to the American people. You can fire the messenger, Mr. President, but you can't bury his message. You lost," tweeted Rep. Gerry Connolly, D-Va., after Krebs' firing.
"The President's decision to fire Director Krebs makes America less safe," said Rep. Bennie Thompson, D-Miss., chairman of the House Homeland Security Committee, and Rep. Lauren Underwood, D-Ill., chairwoman of the Cybersecurity, Infrastructure Protection, and Innovation Subcommittee, shortly after news broke of the firing. "The President's unsubstantiated tweets … do nothing to defend our state and local governments and critical infrastructure against malicious cyber campaigns from Russia, China, and Iran," the members of Congress said, adding, "And they do nothing to improve the security of our elections."
"Director Krebs worked diligently to safeguard our elections from interference and misinformation. He protected our democracy. And spoke truth to power. That's why Trump retaliated and fired him. It's pathetic and predictable from a president who views truth as his enemy," said Rep. Adam Schiff, D-Calif.,
First CISA Director Leaves Behind Large Impact
Krebs started at the Department of Homeland Security (DHS) in 2017, effectively leading the National Protection and Programs Directorate (NPPD) until being confirmed to officially lead the organization in June 2018. Under his leadership, NPPD transitioned to become CISA, becoming more visible within DHS and winning support for increased funding in Congress.
CISA has notched improvements in protecting Federal networks under Krebs' lead, following the CISA 2020 plan to improve the agency's capabilities. CISA also played a major role in designating essential industries during the COVID-19 pandemic. Krebs often noted that he saw CISA's role not as the nation's risk managers, but "the nation's risk advisors," with the agency offering expertise to both the public and private sector.
In his own statement on Twitter, Krebs expressed no regrets about CISA's work, and its decisions around election security.
"Honored to serve. We did it right. Defend Today, Secure Tomorrow. #Protect2020," he wrote.
Read More About