The Department of Defense (DoD)'s Software Modernization Strategy released in February is setting the agency on track for transformation, DoD Deputy CIO for Information Enterprise Danielle Metz said April 27 at AFCEA International's TechNet Cyber conference.
Metz said the software modernization strategy morphed from the agency's initial cloud strategy, and she called it a "much more comprehensive value proposition as to why we need to be in the cloud."
"We need to be able to harness that ubiquitous access that being in the cloud does and provides to us, as well as to be able to build applications natively within the cloud," Metz said during a keynote address. "And that includes weapons systems, financial systems, [and] every aspect of what the Department of Defense does," she said.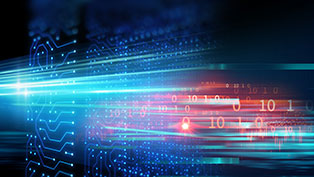 Metz said she views IT as an enabler for the department, but the software modernization strategy – signed out by the Deputy Secretary of Defense (DSD) – takes it a step further. Metz said the vision laid out in the software modernization strategy sets the agency "on a trajectory to truly have transformation."
She said the plan goes beyond the just providing transformative benefits for technology enablers, in partnership with the industry, but also tackles issues across the enterprise from transforming Pentagon business processes like acquisition and contracting, to continuous authorization and other cybersecurity measures in the critical infrastructure sector, to innovation within research and development.
"That's the reason why the DSD signed out that strategy," Metz said. "Because not one organization in the department owns the mission set to transform how we're going to go about delivering capabilities – regardless of whether it's IT or not – out to the warfighter."
"And it shows that the technology enablers of cloud … is showcasing that IT is not a back-office function, but is able to provide a competitive edge and a military advantage for our warfighters," Metz said.
Read More About